Von Miller got the call from Denver, too, and the second-year linebacker is becoming as big of a headache for Broncos opponents as Manning is.
On a day Manning threw three more touchdown passes, Miller added three sacks and two forced fumbles to his tally to make it a miserable afternoon for Philip Rivers and the San Diego Chargers in a 30-23 win on Sunday.
The Broncos (7-3) stretched their lead in the AFC West to three games, and Rivers was all but conceding the division.
"They're not losing four of six, I can guarantee you that," said the quarterback, whose team fell to 4-6.
Not if the Denver defense keeps playing this way.
And especially not if Manning stays on the pace he's enjoying in his first season in the Mile High City. He won his 148th regular-season game to tie Hall of Famer John Elway for second on the all-time list for starting quarterbacks. He's 38 behind Brett Favre.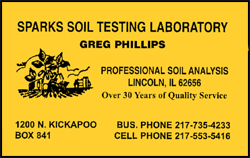 Manning was far from his best, too. The numbers looked decent -- 25 of 42 for 270 yards -- but he threw an interception that safety Eric Weddle returned for a 23-yard touchdown and was sacked for a safety.
"I guess I have to point out the obvious: That's a good NFL football team," Manning said. "We'll take the win and run with it."
But they may be running with it without Willis McGahee, who hurt his right knee early in the second quarter when he was tackled by defensive back Quentin Jammer and didn't return.
"It kind of swelled up so we're just going to be precautionary," Broncos coach John Fox explained. "We'll evaluate him moving forward."
With McGahee out, running responsibilities fell to Lance Ball and rookie Ronnie Hillman.
Ball's biggest contribution may have been on a block, when he slid over to pick up a blitzing linebacker to give Manning time to step up in the pocket and hit Eric Decker in stride for a 20-yard touchdown.
Hillman broke off a couple of solid runs, including a 21-yarder in the first quarter.
Still, the offense just wasn't clicking the same way as it does when McGahee's lining up in the backfield.
"We hope he's OK," Manning said.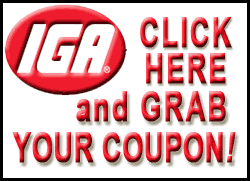 Playing way better than "OK" was Miller, who made things quite uncomfortable for Rivers. The speedy linebacker took over the league lead from Houston defensive lineman J.J. Watt with his three-sack performance. Miller has seven of his 13 sacks in the last three games.
"He's just getting started," said defensive end Elvis Dumervil, who brought down Rivers on the final play of the game. "He's crazy. Crazy day for him."
Miller used some nifty moves to get to Rivers over and over and over again.
Then, the real show began as he showed off his choreographed dance steps.
Miller, the second-overall pick out of Texas A&M last season, joined Reggie White, Jevon Kearse and Dwight Freeney as only the fourth player to record 11 or more sacks in his first two seasons.
His role model, though, is the late Derrick Thomas. Miller wears No. 58 as a tribute to the late Chiefs Hall of Famer and can take over a game just like Thomas used to as well.