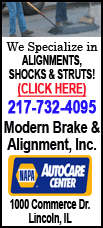 They have another good teaching point from Sunday's 23-20 overtime win against Cleveland.
Just when it looked like Romo would persevere through a career-high seven sacks to lead a Cowboys comeback, he lost a critical fumble that sparked a wild finish and sent Dallas scrambling to find a way to win.
The Cowboys ended up extending the Browns' road losing streak to 12 games when Dan Bailey kicked a 38-yard field goal with 6:07 left in the first overtime game at Cowboys Stadium. Dallas gave up the lead after Romo's miscue, but Bailey forced the extra period on a tying kick with 2 seconds left in regulation.
"Tony didn't protect the ball the way he needed to," Garrett said. "Obviously a big play in the game, one that we had to overcome both the rest of those six minutes of regulation and obviously through overtime."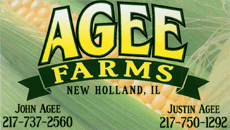 Dallas (5-5) appeared ready to lock up consecutive wins for the first time this season when Romo put the Cowboys up 17-13 in the fourth quarter on a 28-yard scoring pass to Dez Bryant, who had a career-high 145 yards receiving. Anthony Spencer sacked Browns rookie Brandon Weeden on the next drive, forced a fumble and recovered it at the Cleveland 18 with 5:45 remaining.
Romo gave it right back, though, fumbling two plays later, making his first turnover in three games when he was hit by Frostee Rucker while trying to avoid Cleveland's sixth sack. Dallas' offensive line didn't have left tackle Tyron Smith for most of the game because of an ankle injury.
"I obviously need to hold onto the ball and not let the guy come from behind and let the ball come out," Romo said. "That could have been a big one."
The Cowboys made one goal-line stand in the final minutes, but the Browns (2-8) got another chance and went ahead 20-17 on Weeden's 17-yard pass to Benjamin Watson with 1:07 remaining.
Dallas drove to the Cleveland 9 in the dying seconds, keyed by 50 yards from a pair of defensive penalties, including a 35-yard pass interference call against Sheldon Brown. The Cowboys tried to throw into the end zone twice, then settled for Bailey's tying kick.
Dallas won for the first time in six games when Romo is sacked at least five times. Despite the constant pressure, he finished 35 of 50 for 313 yards with the touchdown to Bryant.
"Tony did a really good job of playing with poise," Garrett said. "When you play quarterback and you have a lot of negative plays ... it's easy to kind of get out of yourself and do some things you shouldn't be doing."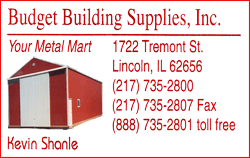 Referee Ed Hochuli carried on a running commentary in explaining replays and other rulings on the huge video board, and the most critical came in overtime when the officials ruled an incompletion on a throw that Miles Austin dropped.
The Cowboys were in position for a winning field goal, and replays appeared to show Austin had possession and took two steps before the ball was knocked out. The Browns recovered the loose ball, and called timeout to allow more time for a review. Hochuli announced that the play wasn't reviewable, although that was one time he didn't explain his reasoning; it wasn't reviewable because a whistle had blown the play dead.