The three-time NBA scoring champion has endured some growing pains this season trying to improve his floor game, with a bump in his assist number coinciding with an increase in his turnovers, too. He came in averaging four turnovers per game, the fourth-worst in the league.
He turned it over just twice in this one and pumped his right fist after he set up Kevin Martin's 3-pointer with 4:57 to play for his 10th assist. The play also helped the Thunder hold on after Golden State cut a 21-point deficit to seven in the fourth quarter.
Stephen Curry led the Warriors with 22 points, and David Lee chipped in 19 points and 10 rebounds.
Russell Westbrook scored 30 points and passed out seven assists, and Martin scored 23 off the bench as Oklahoma City had a season-high 31 assists for the second straight game and had a season high in points.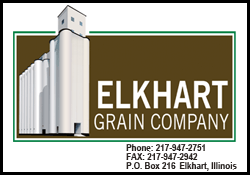 It looked for a while as though Durant might be stuck on nine assists.
Durant and Westbrook teamed up to score eight straight points late in the third quarter, with Westbrook's 3-pointer from the top of the key extending Oklahoma City's lead to 86-67. Durant had a chance to pick up his 10th assist before the end of the third period, but instead kept the ball on a fast break and wound up with a three-point play that put the Thunder ahead 94-73.
He started the fourth quarter on the bench, but got a chance to come back in when Oklahoma City's reserves let the lead start slipping away.
Coach Scott Brooks put his All-Stars back in with 8:18 left, after Curry's 3-pointer drew Golden State to 101-88. Nick Collison used a nifty touch pass off an offensive rebound to set up Serge Ibaka's layup, and Durant assisted on Martin's 3 on the next trip as Oklahoma City stemmed the tide.