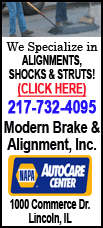 Tavon Austin of West Virginia piled up a Big 12-record 572 yards in a 50-49 defeat to Oklahoma and Tobias Palmer of North Carolina State amassed an Atlantic Coast Conference-record 496 in a 62-48 loss to Clemson.
Austin moved from slot receiver to running back to strengthen a Mountaineer ground game held under 100 yards three straight games. Safe to say, he did his job. Austin ran for a school-record 344 yards, bettering the 337 by Kay-Jay Harris against East Carolina in 2004.
His 572 all-purpose yards were 6 short of the FBS record set by Utah State's Emmett White against New Mexico State in 2000.
Austin also became the first player in West Virginia history to score a touchdown four different ways in one season. He's done it receiving, rushing and on kick and punt returns.
His all-purpose average went from 193.3 yards a game to 231.2, ranking him second in the nation behind Western Kentucky's Antonio Andrews (241.3 ypg).
North Carolina State's Palmer had 277 yards on kickoff returns and caught seven passes for 219 yards and three touchdowns.
Palmer went into the game with an average of 113.4 all-purpose yards. His big game increased that figure to 148.2, 22nd-best in the nation.
STANFORD GROUND GOBBLER: A week after he became the first player in school history to record back-to-back-to-back 1,000-yard rushing seasons, Stanford senior Stefan Taylor ran for 161 yards in the Cardinal's 17-14 overtime win over Oregon. Taylor tied Toby Gerhart on the Cardinal's all-time list with his 20th 100-yard game. Taylor needs 8 yards to reach 4,000 yards in his career.