Aaron Rodgers threw two touchdown passes, including a 22-yarder to Randall Cobb with 1:55 left, and the Packers pulled out a 24-20 win over Detroit Lions on Sunday for their fifth straight victory.
"When our best was needed," Rodgers said, "we were able to come through."
The Packers (7-3) moved within a half-game of first-place Chicago in the NFC North after losing three of their first five games. The Bears play at San Francisco on Monday night.
"Early on, we were trying to find the identity we had last year when we had an attitude that no one could stop us coming off our Super Bowl," receiver Donald Driver said. "Now, we got our groove back and we're ready to roll."
The Lions (4-6), are struggling. They have dropped two in a row to make their goal of playing in consecutive postseasons very challenging. They begin a difficult schedule run on Thanksgiving against AFC-South leading Houston.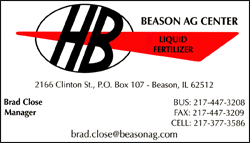 Lions center Dominic Raiola bristled when asked about the team falling short of expectations.
"That's how we got in trouble earlier in the season," Raiola said.
Matthew Stafford couldn't put the Lions ahead on either of their last two drives in a game he'd like to forget.
Stafford threw two interceptions and lost a fumble. One of the interceptions was returned 72 yards by Green Bay safety M.D. Jennings for a go-ahead score in the third quarter.
"I have to play better than that to give us a chance to win," he said.
Rodgers acknowledged he wasn't at his best, but the fifth-year starter was good enough.
He was 19 of 27 for 236 yards with two TDs and an interception. His first TD pass was a 20-yard connection with wide open Jermichael Finley early in the second quarter that gave Green Bay its first lead.
Cobb had nine catches for 74 yards and the game-winning TD, a twisting grab in the end zone on a lofted pass across the field.

"We just buckled," Lions linebacker DeAndre Levy said. "Even that last touchdown late in the game, we had a chance to make a play on it, we just didn't make the play. That's kind of been the theme for us this year, being in position and not finishing."