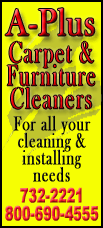 It's a number that elicits thoughts of perfection. In terms of temperature, when the summer heat reaches triple digits, doesn't it seem just a little bit hotter?

Then, of course, there is tonight. Thanks to those who hit the floor for the first time during the 1913-1914 season under coach William Handlin, the tradition continues this evening for the 100th season, as Lincoln Railer basketball is back.

When fans gathered during that first 1-5 season, the world was a much different place. Milk was 32 cents a gallon, while gas was just 12 cents. A new car would set you back around $500, and the house you parked in front of was just shy of $3,400. Woodrow Wilson was our president, and the United States would see its highest recorded temperature of 134 degrees in Death Valley, Calif. (Of course, we know Roy S. Anderson Gymnasium can be a little toasty during the season, but not quite that warm.) Fittingly, the nation's first coast-to-coast road, the Lincoln Highway, was dedicated on Halloween night of that year. Yes, a much different world, although I should dispel the rumor that Steve Sloan was the booster club president during that first year.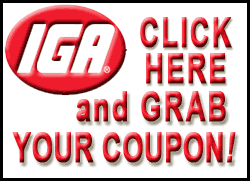 Hundreds of Lincoln High School students have donned the Railsplitter colors throughout the years, and tonight 12 young men will begin representing their school and their community as the Eaton Electrical Round Robin Tournament gets under way with Lincoln taking on Cahokia.
There is an old saying in the sports that "you won't know the players without a program." That adage may never be truer regarding the Railers than this season. From the roster of 16 who lined up for the regional final last year, a 45-35 loss to Decatur MacArthur to end the season, only seven return for the 2012-2013 campaign. Whether it was graduation or a decision not to return, this year's Railers will look to replace 61 percent of their scoring, 52 percent of the rebounding and almost 70 percent of made 3s.
Who will take the place of graduated seniors Christian Van Hook, Jordan Gesner, Austin Kirby, Jake Olson and Matt Hays? A young squad, featuring only one senior, will try to rebound from the .500 season of last year. Junior Max Cook (6.5 ppg), sophomore Gavin Block (5.5) and senior Will Podbelsek (5.1) are the Railers' leading returning scorers and will be counted on to carry more of the offensive load this season. The only other player on the roster who has seen meaningful varsity action is junior Edward Bowlby (1.1). The remainder of the roster has played in a total of four varsity games, scoring just one point, and the leading scorer in 75 percent of last season's games has advanced to the collegiate level.
The 2012 graduating class of players certainly left their stamp on the Railer program, leaving with the 10th-most wins (98) for a graduating class. Gesner left with the 18th-most made 3s in a career, while Kirby sits in the top 12 of games played all-time. Who can forget some of the highlight dunks and blocks courtesy of Van Hook, last season's leading scorer?
However, that was then and this is now, and now starts tonight.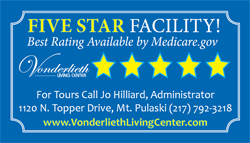 Yes, this is a young and inexperienced team, but head coach Neil Alexander and his coaching staff always find a way, and this year should be no different. As Alexander, just two wins away from reaching 500 wins at Lincoln, begins his second 1,000 games (657-343), his squad will try to break a streak of not advancing in the IHSA tournament. By not winning a regional last season, it was the first time in Alexander's Lincoln career that his teams had gone back-to-back seasons without at least a regional plaque to put in the trophy case.
Speaking of the coaching staff, a familiar face to Lincoln fans will be on the bench as Brandon Farmer joins the staff. Farmer, a 2007 graduate of LCHS, whose numbers wearing the Red and Green place him among the school's best, was always a lead-by-example kind of player. If he can do the same thing in bringing up the next generation of Railers, things should be rather fun and exciting for the Railer Nation.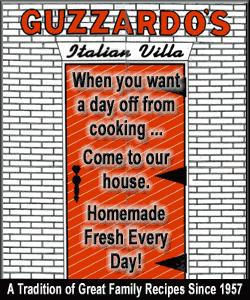 The experience will have to come quickly as the squad will have five games under their belt by Saturday night. With six juniors and five sophomores, someone will have to step up. Could it be junior Austin Krusz? Fresh off quarterbacking the Railer football team, his unquestioned toughness will fit in well with Lincoln's defensive reputation. Or maybe Tyler Horchem? Could he be the surprise long-range shooter? We all remember his performance of eight 3s at Moline last season, including the game-winner from the left wing as the horn sounded at Wharton Fieldhouse. Why not Joey Olden? His ability to handle the ball could free up others to fill more of a scoring role.
All these questions and more will be answered during the season, and rest assured, more than one player who took the court during Thursday's Meet the Railers night will be a household name by season's end. But, let's not talk about the end; the season is just getting started.
As for the conference, Lincoln is hoping to climb closer to the top. Finishing 7-9 in the CS8 left them in the middle, a position the Railers and their fans are not used to seeing. Based on last year, it would seem a safe bet that Chatham Glenwood will be the conference favorite, but last year's undefeated CS8 champs, Lanphier, can't be counted out. Where will the stars come from? Other than Lanphier's Larry Austin and Glenwood's Peyton Allen, all of last year's all-conference players have graduated.
After tonight's game with Cahokia (7:30 scheduled tip), the rest of the week's schedule for the Railers looks this way:
Wednesday, 8 p.m. -- Morton

Friday, 8 p.m. -- Seton Academy

Saturday, 10 a.m. -- Danville

Saturday, 8 p.m. -- Champaign Centennial
The Railers started last season by going 2-3 in the tournament, including an opening-night loss to the Comanches by eight. A good start to the season would prove invaluable for Alexander's young Railers.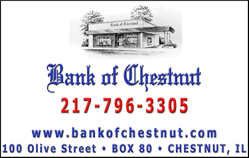 The Railer roster, which can be found (along with all information Railer-related) at www.railerbasketball.com, shapes up this way:
Senior -- Will Podbelsek

Juniors -- Edward Bowlby, Max Cook, Bobby Dunovsky, Tyler Horchem, Austin Krusz and Joey Olden

Sophomores -- Gavin Block, Adam Conrady, Will Cook, Payton Ebelherr and Jordan Perry
Once again, I am pleased to bring you my thoughts on Railer basketball here on Lincoln Daily News as well as, for the 12th season, doing play-by-play for every Lincoln game on WLCN radio with Josh Komnick. I'm also excited about the additional coverage the Railers will get on LDN thanks to Justin Tierney. Justin is a fantastic writer and will bring you his thoughts and insight into the Railer program.
Who knows? Maybe we'll be doing some reporting from Peoria in March. Impossible, you say? Well, can you think of a better way to celebrate the centennial of Lincoln Railer basketball?
See you throughout the season, starting tonight against Cahokia.
[By JEFF BENJAMIN]