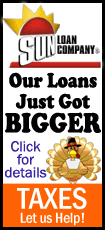 In a rematch at Jack Nutt Arena on Saturday afternoon, the Lynx took vengeance for their earlier defeat by using suffocating defense to hold the Falcons scoreless in the first 13 minutes and roll to a 78-43 victory.

Gaines said the memory of the long bus ride after a loss stuck with the Lynx and served as motivation on Saturday.

"We were kind of mad coming home, after driving for four hours from their place," said Gaines. "Before the game, we were like, 'Let's get some revenge.' At the beginning, we brought a lot of intensity. After that first 13 minutes, we knew they weren't ready to play, so we just kept it on them."

LC coach Pat Lepper has made defense a priority in his first season at the helm of the program. If Saturday's defensive performance was any indication, the amount of time in practice dedicated to defense is starting to pay dividends for the Lynx.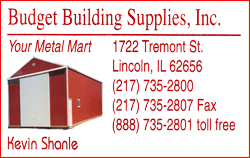 By holding Southeastern Illinois without points in the first 13 minutes, LC was able to open the game with a 23-0 advantage.
"I would say it was probably the best defensive game we've played all season," said Lepper. "We held them to a low field goal percentage. I think it was a combination of guys knowing their defensive assignments and being able to effectively switch it up from a full-court press to man-to-man to a zone. I think that bothered them at times. But I think our guys really bought into their defensive assignments."
Lepper has made a point to demand intensity on defense in practice, imploring his team to guard their own teammates as they would guard their opponents on game day.
"We do it every day in practice," said Gaines when asked about LC's intensity on defense. "People have to run if they don't even finish a drill out. He tells us to punish them every day. So if we do that to our teammates, we're going to do it to the other teams."
"It starts with practice and getting our guys to buy in," said Lepper. "If we can get stops, we can score in transition. Our defense can spark our offense. Everybody wants to score. But if you buy in defensively, you can get easy buckets when we get stops. I think our guys are buying in, getting motivated and really trying to challenge each other to get stops and get scores in transitions."
Aside from their intensity on defense, the Lynx are also displaying an unselfish brand of basketball. LC finished with 20 assists in Saturday's win, including nine from Aaron Simpson.
Simpson's assists are especially notable, given his reputation as a scorer.
Late in Saturday's first half, the Falcons had gone on a small 10-4 run to shift the game's momentum away from the Lynx. But Simpson quelled any thoughts of a run when, on back-to-back possessions, he found Henry Hicks and Kendall Wesley in the corner for open 3-pointers after drawing their defenders with a drive to the basket. Simpson also added 19 points.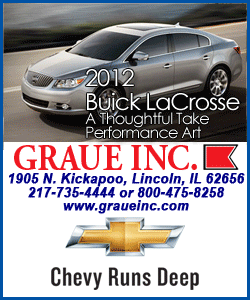 "I have to praise Aaron Simpson," said Lepper. "I don't like to get too high on our guys. But he's a guy that gets quantity numbers of shots up. And he's really bought into figuring out how to be an offensive player on all aspects of the game, whether it's passing, whether it's following your shot, whether it's making reads on screens. His nine assists and 19 points, that's a solid job of picking his moments offensively."
Gaines is also emerging as a star for the Lynx. He finished with 20 points and eight rebounds, including 16 points in the first half. A long, lanky athlete with an array of skills, Gaines has made a habit of staffing stat sheets, including Wednesday's game, when he had seven assists, three blocked shots and four steals to go with his 14 points.
"I see myself as a guy who tries to do a little bit of everything," said Gaines. "I try to rebound, get assists, score points, get steals. I'm a guy who is fine being under the limelight, away from the stardom and is just there to keep things balanced and help the team get a win."
"He's a multi-tool guy," said Lepper of Gaines. "He can shoot it, put it on the floor, get on the offensive glass and uses his length on the defensive end to get deflections.
"He's the type of guy that can be a great energy player for us. He did that today. We talked about that today, that he needed to spearhead us defensively. And he did a great job of that."
The Lynx now enter one of the more challenging portions of their schedule, with two games at the Southeastern Iowa Community College Classic on Thursday and Friday, followed by another road contest at Lewis and Clark Community College the following Monday.
Despite three straight victories of over 30 points, Lepper says his team will remain humble as they prepare for some stiff competition over the next week.
"We're going to continue to stay hungry, humble. Part of that is preparation," said Lepper. "We haven't had many practices in the month of November, because we've been playing so many games. We're going to get in here and really get after it in practice. We're going to talk about the importance of this weekend at Southeastern Iowa and getting ready for those games."
[By JUSTIN TIERNEY]
Lincoln College men's basketball