Investors seized on hope that Washington will reach a deal on the federal budget and drove stocks Monday to their biggest gain in two months. A pair of strong corporate earnings reports also helped.
The Dow Jones industrial average closed up 207 points, or 1.7 percent. Since President Barack Obama and a divided Congress were returned to power Nov. 6, the Dow had fallen six of eight days and a total of 650 points.
Obama and congressional leaders are in talks to avoid going over a "fiscal cliff" on Jan. 1, when tax increases and mandatory government spending cuts are set to take effect.
While Obama and Republicans appear at odds on whether tax rates for the wealthiest Americans should rise, lawmakers suggested over the weekend that progress is possible.
"I can tell you that the fiscal cliff is focusing the mind," Illinois Sen. Richard Durbin, a Democrat, said on CNN's "State of the Union." He said he had heard from Republicans "the beginning of a negotiation."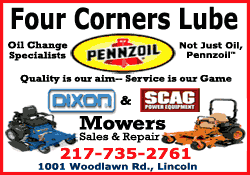 Comments like those comforted investors, who are grasping for signs that the negotiations might go somewhere.
"It is quite clear that both sides want to come to a compromise and that a reasonable compromise is available," David Kelly, chief global strategist for J.P. Morgan Funds, wrote in a note to clients.
Other financial analysts suggested the market's surge Monday may not last.
"I don't think anything has changed. It's just the talk from day to day," said Stephen Carl, principal and head equity trader at The Williams Capital Group, an investment bank. "We'll see what happens tomorrow."
This week's market will be tougher to decipher, Carl said, because volume is increasingly light leading up to the Thanksgiving holiday. Big price swings are more likely when there are fewer buyers and sellers in the market.
The Dow finished up 207.65 points at 12,795.96. The Standard & Poor's 500 index rose 27.01 points, or 2 percent, to 1,386.89. The Nasdaq composite average gained 62.94, or 2.2 percent, to 2,916.07.
The S&P 500 and Nasdaq were lifted by Apple, which had its biggest one-day gain since April. It rose $38.05, or 7.2 percent, to $565.73. Some analysts cast doubt on a sell-off that had pushed the stock down more than 20 percent from its peak in September of $702.10.
Corporate earnings reports also boosted the indexes. Lowe's said its third-quarter profit surged 76 percent. That followed a strong report from Home Depot last week. Lowe's rose $1.98, or 6.2 percent, to $33.96.
Tyson Foods, the country's biggest meat company, beat analysts' expectations for its quarterly earnings. Tyson added $1.84, or 10.9 percent, to $18.72.
Materials stocks, a category that includes forestry companies, metal producers and miners, soared, supported by the latest sign that a recovery in the housing market is firmly under way.
The National Association of Realtors said sales of previously occupied homes in the U.S. rose in October, helped by a stronger job market and record-low mortgage rates. The pace of sales is roughly 11 percent higher than a year ago.
Stocks fell each of the past four weeks as traders fretted that lawmakers would fail to prevent the spending cuts and tax increases from taking effect.
Economists have warned that the hit to the economy could total $700 billion for 2013 and push the United States back into recession, although the damage from the "cliff" would be spread throughout the year, and lawmakers could always reach a deal after Jan. 1.
The indexes turned positive Friday afternoon, breaking a four-day slump, after signs that Obama and Republicans in Congress were prepared to cede long-held bargaining positions.
House Speaker John Boehner and Senate Minority Leader Mitch McConnell said they had offered higher tax revenue as part of a deal. That could include limiting tax deductions for the highest earners.