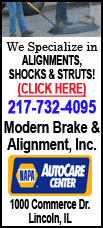 Ghanaian-born Kweku Adoboli, 32, exceeded his trading limits and failed to hedge trades, allegedly faking records to cover his tracks at the bank's London office. At one point, Adoboli risked running losses of up to $12 billion.
The fraud conviction carries a maximum jail term of 10 years.
Adoboli admitted the losses, but said he was pressured by staff to take risks.
He also testified last month that he had been trying to help UBS survive after it amassed losses of $52 billion during the 2007-2008 global financial crisis.
"There were times we thought there was no way the organization would survive," said Adoboli, who joined UBS as a trainee in 2003 and rose quickly to become a senior trader. "I grew up with UBS. I felt very loyal to UBS."