President Barack Obama and leaders of the House and Senate appeared to have constructive discussions Friday to avoid a series of automatic tax increases and spending cuts scheduled to kick in on Jan. 1 in the absence of government action. Economists have been warning of dire consequences if no action is taken, including the possibility of another recession.
Overseas the escalating conflict between Israel and Hamas raised concerns about Middle East crude supplies. Analysts say supplies could be disrupted if the conflict engulfs countries elsewhere in the Middle East, a region that produces more than one-third of the world's oil.
Benchmark crude rose $2.36, or 2.3 percent, to finish at $89.28 in New York. That's the highest since Oct. 22.
Brent crude, which is used to price international varieties of oil, rose $2.75, or 2.5 percent, to end at $111.70 per barrel in London.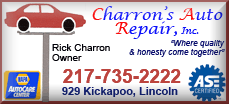 U.S. stocks rose as well. The Dow Jones industrial average was on track for its biggest one-day gain since Sept. 13.