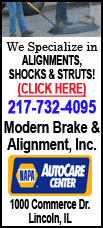 Unlike previous years when Britain dominated the International Emmys which honor excellence in television production outside the U.S., the winners in the nine categories this year spanned six countries. Argentina, Brazil and Britain each won two awards; Australia, France and Germany had one apiece.
Murphy closed Monday night's awards ceremony by presenting the 40th Anniversary Special Founders Award to "All in the Family" creator Lear and "M(asterisk)A(asterisk)S(asterisk)H" star Alda. The International Academy of Television Arts & Sciences decided to mark the milestone anniversary with special awards honoring a producer and performer who had groundbreaking shows on TV in 1972 when the International Emmys were first presented.
Murphy said he was pleased to be presenting the awards "to two of my idols, guys who really did change the face of television and thus the world."
Fittingly, the night's big winner was Argentina's "Television x la Inclusion," a drama produced by On TV Contenidos dealing with issues of social exclusion and inclusion. It became the first series in the history of the International Emmys to sweep both acting categories.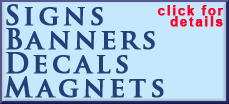 Dario Grandinetti, who starred in Pedro Almodovar's film "Talk to Her," won the best actor award for his portrayal of a divorced, xenophobic taxi driver determined to drive out his Peruvian neighbors.
Cristina Banegas, a veteran Argentine theater, film and TV actress, was honored as best actress for her role as the mother of a girl with Down syndrome who fights her health insurance company when it won't authorize life-saving heart surgery for her daughter.
"Every episode was about a topic related to discrimination," said a surprised and weeping Banegas as she accepted her award. "It was an honor to participate in a work where ethics and television work together."
The British winners were in the documentary category for "Terry Pratchett: Choosing to Die," about the author who after his Alzheimer's diagnosis travels to a Swiss clinic for a first-hand look at assisted suicide procedures, and "The Twilight Zone"-inspired "Black Mirror," a suspenseful and satirical look at the unease created by modern technology, in the TV movie/mini-series category.
Both of Brazil's wins went to TV Globo productions. "The Invisible Woman," about a publicist married to his boss whose relationship is threatened by the appearance in his life of his imaginary ideal woman, was chosen the best comedy. "The Illusionist," the story of a scam artist who becomes an illusionist after meeting a magician in jail, won in the telenovela category.
Murphy himself was honored midway through the awards ceremony hosted by Regis Philbin at the Hilton New York Hotel. Jessica Lange, the star of Murphy's contemporary gothic TV series "American Horror Story," gave a heart-felt tribute to her "dear and loyal friend" as she presented him with the honorary 2012 International Emmy Founders Award.
"He has an uncanny intuition, an instinctive appreciation for understanding the current zeitgeist and acts on it in a way that to me is startling," said Lange.

Murphy, the writer, director and producer whose credits also include "Nip/Tuck" and "Popular," described Lear as "the biggest shaper of my ideological life." He recalled the impact that seeing an episode of "All in the Family" in which Edith Bunker almost gets raped had on him when he seven because it provoked a family discussion about women's rights. He hoped that his shows like "Glee" and "The New Normal" would shine a spotlight on issues of tolerance, human rights and confronting bigotry.