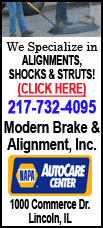 Kate Earl admits to feeling a tad lost before completing her third album, "Stronger." Seems she was stuck performing someone else's vision and only now has she begun to realize one of her own.
The trouble with "Stronger" is that Earl's vision is an ineffectual grasp at simple substance through song. The soft-rock tunes are too simple and the results too routine.
Earl gallops into view atop the horse trot cadenced title track, "Stronger," in which she lauds the hard road traveled to relevance and maturity. That would all be great fodder for a song if she'd come up with better lyrics.
It gets worse. "One Woman Army" sounds too much like 10,000 Maniac's "Like The Weather." "California" sounds way too much like The Steve Miller Band's "The Joker" -- and you get the idea. Earl is too close to her reference material, which weakens her own vision.