The Investigation Discovery show, "My Brother the Serial Killer," will air Wednesday.
The film is a look at Glen Rogers, who was convicted by a Florida jury in 1997 for killing a woman.
Rogers was also convicted of murder in California and is a suspect in homicides in several other states.
Rogers met Nicole Brown Simpson in 1994 when he was living in Southern California, his family says in the documentary.
A criminal profiler in the film says he received paintings by Rogers with clues possibly linking him to the murders of Simpson's ex-wife and her friend, Ronald Goldman.
Simpson was accused in those killings but the so-called trial of the century in Los Angeles ended with his acquittal in 1995.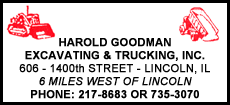 Simpson never testified at the criminal trial, but memorably demonstrated in court that a glove found near the slaying scene did not fit his hand. He testified at length in a wrongful death trial that led a Los Angeles civil court jury in 1997 to find him liable for damages in the case.