Some of New Jersey's famous beaches lost half their sand when Sandy slammed ashore in late October.
The shore town of Mantoloking, one of the hardest-hit communities, lost 150 feet of beach, said Stewart Farrell, director of Stockton College's Coastal Research Center and a leading expert on beach erosion.
Routine storms tear up beaches in any season, and one prescription for protecting communities from storm surge has been to replenish beaches with sand pumped from offshore. Places with recently beefed-up beaches saw comparatively little damage, said Farrell, whose study's findings were made available to The Associated Press.
"It really, really works," Farrell said. "Where there was a federal beach fill in place, there was no major damage -- no homes destroyed, no sand piles in the streets. Where there was no beach fill, water broke through the dunes."
The beach-replenishment projects have been controversial both for their expense and because waves continually wash away the new sand. The federal government picks up 65 percent of the cost, with the rest coming from state and local coffers.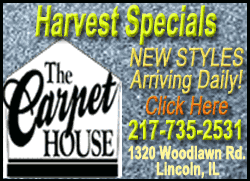 How big the beaches are -- or whether there is a beach at all to go to -- is a crucial question that must be resolved before the summer tourism season. The Jersey shore powers the state's $35.5 billion tourism industry.
But the pending spending showdown between congressional Republicans and Democrats could make it even harder to secure hundreds of millions of additional dollars for beach replenishment.
From 1986 to 2011, nearly $700 million was spent placing 80 million cubic yards of sand on about 55 percent of the New Jersey coast. Over that time, the average beach gained 4 feet of width, according to the Coastal Research Center. And just before the storm hit, the U.S. Army Corps of Engineers awarded nearly $28 million worth of contracts for new replenishment projects in southern New Jersey's Cape May County.
U.S. Sen. Tom Coburn, an Oklahoma Republican, used a photo of a pig on the cover of his 2009 report "Washed Out To Sea," in which he characterized beach replenishment as costly, wasteful pork that the nation could not afford.
"Taxpayers are not surprised when they learn how Congress wastes billions of dollars on questionable programs and projects each year, but it may still shock taxpayers to know that Congress has literally dumped nearly $3 billion into beach projects that have washed out to sea," he wrote.
A message seeking comment was left Monday with Coburn's office.