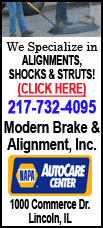 Flood warnings were issued for a handful of western Washington rivers, with moderate flooding expected Tuesday along the Chehalis River in the Centralia area. Residents there were told where to find sandbags and were directed to move any endangered livestock to higher ground.
Nearly 2 inches of rain fell in six hours Monday in one Seattle neighborhood -- a total that Seattle Public Utilities meteorologist James Rufo-Hill called "extraordinary."
"It was a pretty big storm for most of the city -- lots of rain in a relatively short amount of time," he said, but several neighborhoods "really got drenched."
The rain caused widespread reports of flooded roads and highways, some mudslides and residential flooding, and even sewage overflows in parts of Seattle and Everett. Several blocks of downtown streets were briefly flooded in Port Orchard, west of Seattle.
Puget Sound Energy reported 24,000 electricity outages at mid-afternoon in its western Washington service area, with most service restored by Monday evening.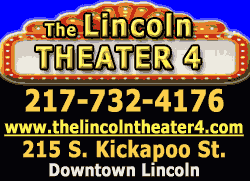 In Oregon, the storm knocked out electricity to as many as 24,000 Pacific Power customers. Several thousand remained in the dark Monday night, mainly in Clatsop, Lincoln and Coos counties.
BNSF Railways imposed a 48-hour moratorium on passenger and commuter trains travel between Everett and Seattle, starting around noon Monday, after at least 10 mudslides affected the tracks, spokesman Gus Melonas said.
Wet weather was expected to continue through the week, but National Weather Service meteorologist Jay Neher in Seattle said Monday night that the "heavy rain is over."
"We're into showers now," Neher said.
On Oregon's northwest coast, a hunter was killed Monday morning when a tree crashed on his tent near Nehalem. Two hunters in an adjacent camp heard the tree snap as gusts reached more than 70 mph, and saw it lying across the tent. They cut it away in an attempt to rescue the man, to no avail.
Tillamook County Sheriff Andy Long identified the hunter as Nathan Christensen, 52, of Seattle.
A Portland police officer was seriously injured during all-terrain vehicle training when a tree fell. Sgt. Pete Simpson said the accident on Hayden Island in the Columbia River appeared to be weather-related.
Also in Oregon, a woman who identified herself as Susan Seale and said she was homeless called 911 Monday afternoon to report that her Clackamas campsite southeast of Portland was surrounded by rising water.
Rescuers used a small boat to rescue Seale and her dog, Clackamas County sheriff's Sgt. Adam Phillips said.
In southwest Washington, a Washington State Patrol car and another vehicle were struck by a tree carried by a mudslide on U.S. Highway 101 near Naselle.
The patrol car started burning, and the trooper had to break a window to crawl to safety. The trooper was unhurt, and the female driver of the other vehicle was OK except for neck pain. Both vehicles were destroyed by the fire.