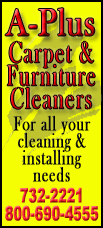 Michael J. Watkins, 22, of Weiser was arrested Monday in Washington County on felony burglary and grand theft charges.
A tip from a citizen led police to Watkins after identifying a hat found in the monkey's enclosure as similar to one Watkins was wearing the night two intruders were spotted at Zoo Boise. A security guard frightened away the intruders, then discovered the gravely injured patas monkey, which died a short time later.
Masterson said at a news conference Monday evening that Watkins sought care at a hospital for injuries to his upper torso sometime after the early Saturday incident. The story he gave to hospital staff "did not seem to mesh up with the injuries," Masterson said.
The monkey's death has left zoo workers shocked and devastated, zoo director Steve Burns said. The Crime Stoppers organization offered an award of up to $1,000 for information leading to the culprits' arrest.
Investigators had not had a chance to question Watkins extensively and have not revealed whether they think the zoo break-in was a prank that turned violent or something done with more sinister intent. But the police department and community are "angered and outraged over this senseless crime," Masterson said.
"The loss of this patas monkey has touched many lives, including our officers and investigators," he said.
The zoo doesn't have surveillance video. Instead, security guards patrol the grounds when the zoo is closed.
Burns said the guard who discovered the crime spotted one intruder inside the zoo and one outside the perimeter fence near the primate exhibit. Both men fled, with one running into the interior of the zoo.
Investigators believe Watkins is the man who was seen inside the fence.
Burns and police were searching the grounds when Burns heard a groan and found the injured monkey outside its exhibit, near the fence surrounding the zoo. They were able to get the animal into a crate and to the zoo's animal hospital, but the monkey died of blunt-force trauma to its head and neck just a few minutes later.
An inventory showed none of the other animals was missing or harmed.
Police say Watkins was visiting Boise with friends over the weekend from his home in Weiser, an agricultural town about 60 miles away near the Oregon-Idaho border.
Court records show Watkins has been in trouble with the law before, including drug arrests. Police said they do not know whether Watkins may have been under the influence of alcohol or drugs at the time of the break-in.