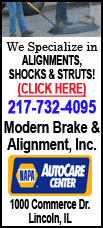 Rebecca Sinclair stayed away from the days-long military hearing earlier this month at Fort Bragg, N.C., where the allegations against her husband, Brig. Gen. Jeffrey Sinclair, were revealed in detailed testimony. Women officers described an affair, forced sexual encounters and a series of explicit email exchanges with the former deputy commander of the 82nd Airborne Division in Afghanistan.
But his wife has since made herself a public face of his defense, and of what she sees as the toll of a decade of war on military couples, many of whom have found themselves in a repeated pattern of deployments, homecomings and moves.
"I am not condoning anything, and I'm not excusing my husband's infidelity. I'm not saying that just because we're on this deployment cycle and because of the war, that causes infidelity," she said by phone Monday from New York, where she had traveled for interviews after airing her feelings in an opinion piece Thursday in The Washington Post. "I'm just trying to understand it, and I'm trying to get conversations started so that people can look behind and see the bigger issue."
Her piece came as adultery in the military has flared up as an issue, following retired Gen. David Petraeus' resignation as CIA director over an affair with his biographer and the disclosure of what officials have described as suggestive emails between a Florida woman and Gen. John Allen, the top U.S. commander in Afghanistan; he says he's done nothing wrong.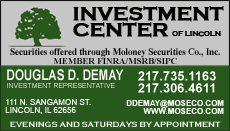 It also comes as Jeffrey Sinclair waits to hear whether he'll be court-martialed on charges including forcible sodomy, wrongful sexual conduct, misusing a government travel charge card, and possessing pornography and alcohol while deployed. The 27-year Army veteran was relieved in May of his duties overseeing logistics for the 82nd Airborne.
At the recent evidentiary hearing, a female captain who was his direct subordinate in Afghanistan testified she had a three-year affair with her married boss. But she also said that on two occasions, the general forced her to perform oral sex and that he also threatened to kill her and her family if she told anyone about their relationship. Two other officers testified that they provided nude photos to him, part of allegations involving his conduct with five women.
The Associated Press does not name victims of alleged sexual assaults unless they agree to be identified or come forward publicly.