U.S. District Judge Audrey B. Collins rejected a motion from the Santa Monica Nativity Scenes Committee to allow the religious display this season while their lawsuit plays out against the city.
Collins said the city was within its constitutional right to eliminate the exemption that had allowed the Nativity at the oceanfront Palisades Park because the change affected all comers -- from Christians to Jews to atheists -- and provided other avenues for public religious speech.
The coalition of churches that had put on the life-sized, 14-booth Nativity display for decades argued the city banned it rather than referee a religious dispute that began three years ago when atheists first set up their anti-God message alongside the Christmas diorama.
The judge, however, said Santa Monica proved that it banned the displays not to squash religious speech but because they were becoming a drain on city resources, destroying the turf and obstructing ocean views. Churches can set up unattended displays at 12 other parks in the city with a permit and can leaflet, carol and otherwise present the Christmas story in Palisades Park when it is open, she said.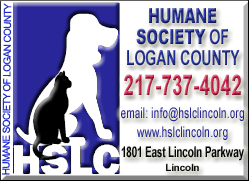 "I think all of the evidence that is admissible about the aesthetic impacts and administrative burden shows that this was a very reasonable alternative for the city to go this way -- and it had nothing to do with content," she said during a hearing in federal court in Los Angeles.
William Becker, the attorney for the Christian group, said he expects the case will be dismissed at a hearing on Dec. 3 based on Monday's proceedings and plans to appeal.
"The atheists won and they will always win unless we get courts to understand how the game is played and this is a game that was played very successfully and they knew it," Becker said, comparing the city to Pontius Pilate, the Roman official who authorized Jesus' crucifixion.
The trouble in Santa Monica began in 2009, when atheist Damon Vix applied for and was granted a booth in Palisades Park alongside the story of Jesus Christ's birth.
Vix hung a simple sign that quoted Thomas Jefferson: "Religions are all alike -- founded on fables and mythologies." The other side read "Happy Solstice." He repeated the display the following year but then upped the stakes significantly.
In 2011, Vix recruited 10 others to inundate the city with applications for tongue-in-cheek displays such as an homage to the "Pastafarian religion," which would include an artistic representation of the great Flying Spaghetti Monster.