Gilberto Valle entered the plea in federal court in Manhattan. Authorities arrested the 28-year-old New York Police Department officer last month based on a tip from his estranged wife.
One document on Valle's computer was titled "Abducting and Cooking (Victim 1): A Blueprint," according to a criminal complaint. The file also had the woman's birthdate and other personal information and a list of "materials needed" -- a car, chloroform and rope.
"I was thinking of tying her body onto some kind of apparatus ... cook her over low heat, keep her alive as long as possible," Valle wrote in one exchange in July, the complaint says.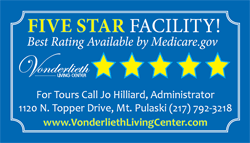 In other online conversations, investigators said, Valle talked about the mechanics of fitting the woman's body into an oven (her legs would have to be bent), said he could make chloroform at home to knock a woman out and discussed how "tasty" one woman looked.
"Her days are numbered," he wrote, according to the complaint.
That woman told the FBI she knew Valle and met him for lunch in July.
Valle had created a computer catalog with records of at least 100 women with their names, addresses and photos, the complaint says. Some of the information came from his unauthorized use of a restricted law enforcement database, authorities said. He claimed, according to the complaint, that he knew many of them.