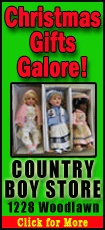 Obama was wrapping up four days in Southeast Asia on Tuesday and starting the long journey home, where fiscal deadlines and decisions await.
On the margins of the East Asia Summit here, Obama met with two Asian leaders, outgoing Chinese Premier Wen Jiabao and Japanese Prime Minister Yoshihiko Noda, who is likely to be replaced. The president is devoting attention to the region to broaden U.S. influence in a part of the world long dominated by China.
But talk of trade was overshadowed by discussions over how to prevent violence over South China Sea territories. Southeast Asian leaders meeting here in the Cambodian capital decided to ask China to start formal talks "as soon as possible" on crafting a binding agreement on how to resolve such disputes.
Tensions have flared recently over rival claims by China, the Philippines and Vietnam to South China Sea islands and waters that are believed to be rich in gas and oil and that comprise some of the world's main shipping routes. Two other members of the Association of Southeast Asian Nations, Brunei and Malaysia, also have been embroiled in South China Sea rifts.
China has opposed any attempt to bring the disputes to international forums, and it has warned the U.S. to remain neutral in the disputes.
U.S. Deputy National Security Adviser Ben Rhodes said the United States favors a legally binding code of conduct and that such disputes should be resolved among the various countries involved, not one-on-one with China.
"The U.S. believes that any solution has to be consistent with international law, has to preserve the free flow of commerce that is important not just to the countries in this region but to the world," Rhodes said after the meetings. "The U.S. is not a claimant in the South China Sea, but we have significant interest there given its role in the global economy."
Separately, tension between Japan and China have risen over the uninhabited islands, known as Senkaku in Japan and Diaoyu in China. Tokyo nationalized some of the islands last month, reigniting a long-running territorial feud between China and Japan.