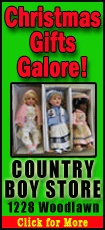 For the European Union, a once-unthinkable question is looking more like a real possibility with each new grinding week of economic crisis. The reason is that bad times are forcing the 17 EU nations that use the euro currency to move ever closer toward some kind of United States of Europe -- one that could make decisions about how much member countries spend and how much tax they collect.
If ever Britain had a nightmare, that's it.
The British public shows no interest in moving closer to the rest of Europe, and most can't even seem to stomach the status quo. The real question these days appears to be whether to drift away or break away abruptly.
After a 2015 election, Britain -- among 10 of the 27 EU nations that don't use the euro -- is likely to hold a referendum on whether to leave the EU. Even if it doesn't hold a vote, the country is already unpicking its ties with Europe, a movement that has unsettled Germany, which is eager to retain the U.K. as an important economic driver of the bloc.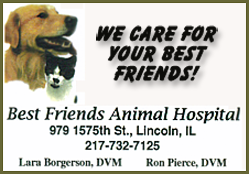 "I will ask the inhabitants of the wonderful island to reflect that they will not be happy if they are alone in this world," German Chancellor Angela Merkel said in a speech before visiting British Prime Minister David Cameron last week in London.
Her outreach, however, has little impact here. British Foreign Secretary William Hague, who once toured the U.K. on a "Save The Pound" campaign that opposed the euro, believes the British public has never been more skeptical of European unity.
"Public disillusionment with the EU in Britain is the deepest it has ever been," he said last month. "People feel that in too many ways the EU is something that is done to them, not something over which they have a say."
Such distrust is tangled with worries over the fallout from the European debt crisis and anger at the European Court of Human Rights -- castigated by British politicians for ordering Britain to give prisoners a vote in national elections, and preventing the U.K. from deporting terrorism suspects to countries with patchy human rights records.
Even more alarming for many in Britain, Merkel called last week for turning the European Commission, which currently drafts legislation and regulates competition, into "something like a European government." The phrase alone rattles the teeth of many British politicians, who have warned for decades of the specter of a European superstate.
"Withdrawing from the EU can no longer be dismissed as unthinkable. It is no longer a marginal view confined to mavericks, but a legitimate point that is starting to go mainstream," Douglas Carswell, a legislator with Cameron's Conservative Party, told Parliament as it debated the idea of leaving the EU.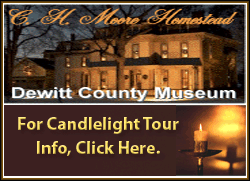 Last month, Cameron faced a huge rebellion within his own party as 81 of the 303 Conservative lawmakers defied his orders and voted to hold an urgent referendum on EU membership in 2015.
Under pressure from his own party and watching nervously as his traditional supporters are wooed by UKIP, a minority political party that advocates EU withdrawal, Cameron is expected to eventually offer Britain its first referendum about staying in the EU since 1973. The opposition Labour Party says it too would back holding a vote -- but only when the eurozone crisis has come to an end.
Even without a decisive split, there are signs already of the diverging paths of Britain and the EU:
Because Britain does not use the euro, it has no voice in the decisions that affect the 17-member eurozone. It is worth remembering that all but three EU countries -- the UK, Denmark and Sweden -- are committed to using the euro eventually. So the eurozone meetings could one day be meetings of almost the entire European Union, with only three member states excluded.

In March, 25 EU members signed a Fiscal Compact to provide for stronger oversight of national budgets. The two that didn't sign? The Czech Republic and Britain.

In October, 11 EU countries decided to go ahead with a tax on financial transactions. EU officials predict the number of participants will swell to more than 20. Britain will not be among them.