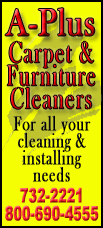 Crowds flooded the streets, workers left their jobs and a nurse even snuck out of the hospital to see Obama, the first U.S. president to visit the Asian nation also known as Burma. The country has begun democratic reforms following a half-century of military rule.
Thousands of people lined the streets for a glimpse as Obama's motorcade headed to the Parliament building for a meeting between Obama and President Thein Sein.
Among the crowd were hundreds of students wearing matching school uniforms of white shirts and dark green sarongs. Many of those on the streets waved American flags and some held homemade signs reading "Welcome Obama."
In a country where most "rallies" traditionally have been government-organized and demonstrations are still relatively rare, the seemingly spontaneous outpouring of support was striking.
"No authority asked us to welcome President Obama. I am here to support President Obama and also to see him," said Soe Nyunt, a 27-year-old laborer who waited for Obama before going to work.
Wai New Yi, 32, was disappointed that she did not see Obama as she waited near Yangon International Airport.
"I didn't even bat my eyelids when the motorcade passed by. I can see the motorcade but I didn't see President Obama," she said.
___
Ma Than Than Win, 42, wore an Obama T-shirt and held a banner with a picture of Obama and Aung San Suu Kyi, the pro-democracy activist who welcomed Obama to the home where she once was held under house arrest by the country's ruling military regime.
"We have never had the visit of a president from a big country like America. I came here because we believe that President Obama will be a big strength for Myanmar's democratic reforms as he is a world-recognized leader for democracy," said Win, an office worker in Yangon.
"We want him to know that Myanmar people love him and have high expectations of him to actively participate in Myanmar's democratic reforms. And we also hope that he will help Daw Suu in her efforts for the country," she said, referring to Suu Kyi. Daw is a term of respect in Myanmar.
___
During their meeting Obama and Thein Sein sat side by side in large padded chairs, with the U.S. and Myanmar flags behind them.
Thein Sein spoke first, saying through a translator that the relationship between their countries "has been progressing" and he looked forward to it strengthening in the coming years. He said he and Obama spoke about the need to continue promoting democracy and human rights. He also said Myanmar would continue to cooperate with the United States on those efforts.
Thein Sein expressed "our sincere appreciation for President Obama's vision and support." He also thanked U.S. Secretary of State Hillary Clinton for her efforts.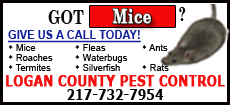 ___
After the meeting, Obama made an unscheduled stop at the nearby Shwedagon Pagoda, one of the most revered sites in Myanmar. With their shoes and socks off, Obama and Clinton walked up the pagoda's steep steps. With a gold-plated, 99-meter tall (325 feet) spire encrusted with diamonds and rubies, the pagoda towers over Yangon and is the spiritual center of Burmese Buddhism. The pagoda had been cleared for Obama's visit, though the crowds gathered behind barriers nearby occasionally shouted "Obama."
Obama took part in a ritual often carried out at the pagoda -- saying a blessing at a section of the pagoda platform that recognizes the day of Obama's birth, Friday. Obama poured 11 cups of water into a basin, turning to reporters to explain that he was dousing "the flames" of anger, hatred and other vices.
___