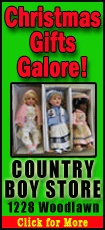 Contrast that with California, where voters have given Democrats a new dominance that could allow them to raise taxes and embrace same-sex marriage without regard to Republican objections.
If you thought the presidential election revealed the nation's political rifts, consider the outcomes in state legislatures. The vote also created a broader tier of powerful one-party governments that can act with no need for compromise. Half of state legislatures now have veto-proof majorities, up from 13 only four years ago, according to figures compiled for The Associated Press by the National Conference of State Legislatures.
All but three states -- Iowa, Kentucky and New Hampshire -- have one-party control of their legislatures, the highest mark since 1928.
The result could lead to stark differences in how people live and work.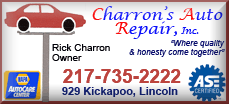 "Usually, a partisan tide helps the same party across the country, but what we saw in this past election was the opposite of that -- some states getting bluer and some states getting redder," said Thad Kousser, an associate political science professor at the University of California-San Diego who focuses on state politics. As a result, "we'll see increasing policy divergence across the states."
Democrats in California gained their first supermajorities since 1883 in both the Assembly and Senate. Republicans captured total control of the North Carolina Capitol for the first time in more than a century. The GOP set a 147-year high mark in the Tennessee statehouse and won two-thirds majorities in the Missouri Legislature for the first time since the Civil War.
Republicans also gained or expanded supermajorities in places such as Indiana, Oklahoma and -- if one independent caucuses with the GOP -- Georgia. Democrats gained a supermajority in Illinois and built upon their dominance in places such as Rhode Island and Massachusetts.
If the parties make full use of their enlarged majorities, residents of similar-sized cities in different parts of the country could soon experience a virtual continental divide in their way of life.
In one state, businesses could pay little to no taxes, the result of policies intended to spur hiring. Public schools might function at a basics-only level, with parents free to use public money to send their children to private schools. Only the poorest of the poor adults could expect medical care from the government.
In another state, residents would pay higher taxes, and the government would inject billions of dollars into public education with the goal of creating a highly skilled workforce to attract businesses. A social safety net would exist for the poor, including working adults not even considered to be in poverty.
States already have different approaches to taxes, the economy and care for the poor, but they have been tempered by compromise. Now the middle ground may begin to disappear in favor of stark extremes.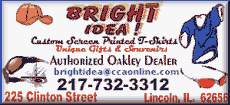 Supermajorities can allow lawmakers to override governors' vetoes, change tax rates, put constitutional amendments on the ballot, rewrite legislative rules and establish a quorum for business -- all without any participation by the opposing party.
In Indiana, the new Republican supermajority can now pass bills even if House Democrats repeat the walkouts they've held the past two years to protest the consideration of so-called right-to-work laws limiting union powers. In Oklahoma, Republicans are expected to use their huge majorities to move to slash state income taxes after efforts last year fell short.
Indiana Democrats acknowledge there is little they can do.
"It's deeply troubling that my party has fallen in this position and left our state, in my view, so ill-represented," said Democratic Rep. Ed DeLaney of Indianapolis. "It's a huge challenge."