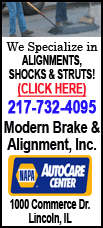 Today's highlight in history:
On Nov. 20, 1962, President John F. Kennedy held a news conference in which he announced the end of the naval quarantine of Cuba imposed during the missile crisis, and the signing of an executive order prohibiting discrimination in federal housing facilities.
On this date:
In 1620, Peregrine White was born aboard the Mayflower in Massachusetts Bay; he was the first child born of English parents in present-day New England.
In 1789, New Jersey became the first state to ratify the Bill of Rights.
In 1910, the Mexican Revolution of 1910 had its beginnings under the Plan of San Luis Potosi issued by Francisco I. Madero.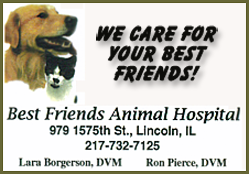 In 1929, the radio program "The Rise of the Goldbergs" debuted on the NBC Blue Network.
In 1947, Britain's future queen, Princess Elizabeth, married Philip Mountbatten, Duke of Edinburgh, at Westminster Abbey.
In 1952, President-elect Dwight D. Eisenhower announced his selection of John Foster Dulles to be his secretary of state.
In 1959, the United Nations issued its Declaration of the Rights of the Child.
In 1967, the U.S. Census Bureau's Population Clock at the Commerce Department ticked past 200 million.
In 1969, the Nixon administration announced a halt to residential use of the pesticide DDT as part of a total phaseout. A group of American Indian activists began a 19-month occupation of Alcatraz Island in San Francisco Bay.
In 1975, after nearly four decades of absolute rule, Spain's General Francisco Franco died, two weeks before his 83rd birthday.
In 1982, in one of college football's oddest finales, the University of California used five laterals to score a disputed winning touchdown on the last play of a game against Stanford, 25-20.
In 1992, fire seriously damaged Windsor Castle, the favorite weekend home of Britain's Queen Elizabeth II.
Ten years ago: On the eve of a NATO summit in the Czech Republic, President George W. Bush, recalling Europe's grim history of "excusing aggression," challenged skeptical allies to stand firm against Saddam Hussein. A German doctor conducted Britain's first public autopsy in more than 170 years, an event denounced by the British Medical Association's Head of Ethics as "degrading and disrespectful." (Prof. Gunther von Hagens charged spectators 12 pounds ($19) each for the event at a London gallery.)