Financially strapped Maryland grabbed the Big Ten's lifeline on Monday, agreeing to become the conference's new southern base along the East Coast.
On Tuesday, Rutgers will gleefully jump aboard, too, and complete the Big Ten's new Mid-Atlantic bookends.
Big Ten Commissioner Jim Delany said the move was about demographics and claiming new territory, to keep the conference vibrant and competitive for decades to come.
Simply put: The Midwest is not growing fast enough to sustain the Big Ten long term, so it needs to go where the people are.
It was a move not for 2014, when the Terps and Scarlet Knights will settle into the Leaders Division with Ohio State and Wisconsin, but with an eye toward 2030.
"I think the best of both worlds is to have traditions, but also to be able to pivot toward creative innovations when the opportunity presents or is required," he said.
Delany noted how when the Southeastern Conference and Big 12 expanded, they planted their flags on new turf.
The Big 12 took West Virginia. The SEC added Texas A&M and Missouri, a school not far from what has always been considered Big Ten territory.
It should be noted that Maryland is about half as far from Atlanta as it is from Lincoln, Neb..
"We're very proud of the fact that the Big Ten has been Midwest-centric," Michigan athletic director David Brandon said. "But with population growth and shifts that have taken place over time, we know we need to grow into those areas where's there's more people, fans, alums and recruits."
So what's next for college football's most powerful and prominent conferences.
___
ACC
When the ACC added Notre Dame, without its football program, and increased its exit fee to $50 million, the conventional wisdom was that the league had been locked down.
But Maryland's departure is a reminder that the ACC is not on equal footing with the Big Ten -- or the SEC, Pac-12 and Big 12 for that matter because football drives revenue and ACC football generally lags behind the other four.
SI.com reported that Maryland officials forecast the Big Ten will be paying each of its members $43 million in shared TV and media rights in 2017. The ACC projection for that season is $24 million per member.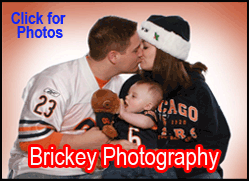 There were rumblings of discontent coming from Florida State circles last summer, and rumors about Clemson and even Virginia Tech looking for better football competition.
Now those will no doubt start again.
"All of this conference jumping seems as if it keeps going and going," Florida State President Eric Barron said. "I don't necessarily understand it. The ACC is a fine conference, a fine conference academically and a fine conference athletically."
As for replacing Maryland, the ACC has already been getting phone calls from potential applicants, and should be familiar with the candidates since the league just went through the expansion process last year. That resulted in Pittsburgh and Syracuse leaving the Big East for the ACC. They arrive next year.
The ACC will look toward the Big East again. Connecticut and Louisville have both made it clear they'd like to upgrade. Maybe South Florida or Central Florida get into the mix.
This should not take long.
___
BIG EAST
Another conference that had to be thinking it was in the clear. The Big East just landed the access point it needed in college football's new postseason, rolled out its divisional alignment for its rebuilt 12-team football conference, which starts next year, and now it's scrambling again -- while trying to negotiate a crucial TV deal.
New Commissioner Mike Aresco's job just got even tougher.