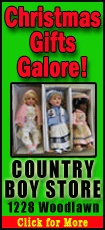 Beckham and the Galaxy announced the English midfielder's decision Monday, a day after the defending MLS champions advanced to their second straight league final. Los Angeles faces Houston for the MLS title on Dec. 1.
The 37-year-old Beckham isn't retiring, but the superstar he gave no hint of his next move.
"I've had an incredibly special time playing for the L.A. Galaxy," Beckham said in a statement. "However, I wanted to experience one last challenge before the end of my playing career. I don't see this as the end of my relationship with the league, as my ambition is to be part of the ownership structure in the future."
Beckham has played in Los Angeles for six seasons since his groundbreaking move from Real Madrid, reaching three league finals and winning one MLS title last year during his best stateside campaign.
He agreed to a two-year contract extension with the Galaxy in January after playing out his initial five-year deal, turning down potential moves to wealthy Paris Saint-Germain and other clubs -- including at least one Premiership team, according to Beckham.
Beckham hadn't given any overt indications he was planning to leave the Galaxy after this season with a year left on his deal. Last week, the longtime England captain pointedly denied rumors linking him to a short-term stint in Australia.
Beckham has been the star player for MLS' highest-profile franchise during his tenure, which began with a handful of rocky seasons before the Galaxy became a power under coach Bruce Arena in recent years. As Beckham indicated in his news release, his MLS contract includes the option to purchase a league franchise when his playing career ends, and Beckham has long been keen on an ownership move.
"In my time here I have seen the popularity of the game grow every year," Beckham said. "I've been fortunate to win trophies, but more important to me has been the fantastic reception I've had from fans in L.A. and across the States. Soccer's potential has no limits in this wonderful country, and I want to always be part of growing it."
Beckham's announcement indicated the MLS Cup will be his final "competitive" match with the Galaxy, which means he might participate in lucrative overseas friendlies often played by the Galaxy in recent years. But Los Angeles has no overseas exhibitions currently scheduled, so the championship game might be his final bow.