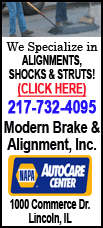 Nearly a week after the Marlins swung their widely ridiculed trade with Toronto, negative feedback keeps coming.
Commissioner Bud Selig approved the blockbuster deal, however, even though it made Marlins fans irate and made the team a nationwide punch line. The trade sends All-Star shortstop Jose Reyes to the Blue Jays along with pitchers Mark Buehrle and Josh Johnson, catcher John Buck and outfielder Emilio Bonifacio for seven players, none of whom has a big-money contract.
Miami received infielders Yunel Escobar and Adeiny Hechavarria, pitchers Henderson Alvarez, Anthony DeSclafani and Justin Nicolino, catcher Jeff Mathis and outfielder Jake Marisnick.
By swinging the deal only months after the Marlins moved into a new stadium built with taxpayer money, they pared from their books $146.5 million in payroll. That's their net savings after agreeing to send $8.5 million to the Blue Jays as part of the trade.
Marlins president of baseball operations Larry Beinfest said he understood why fans were mad, and confirmed the trade was necessary because owner Jeffrey Loria wanted to pare payroll. Beinfest also conceded the deal will make it harder for the team to recruit free agents in the future.
But Selig decided not to block it.
"This transaction, involving established major leaguers and highly regarded young players and prospects, represents the exercise of plausible baseball judgment on the part of both clubs (and) does not violate any express rule of Major League Baseball and does not otherwise warrant the exercise of any of my powers to prevent its completion," Selig said in a statement. "It is, of course, up to the clubs involved to make the case to their respective fans that this transaction makes sense and enhances the competitive position of each, now or in the future."
The players traded by the Marlins have combined guaranteed salaries of $163.75 million through 2018, including $96 million due Reyes.
"I understand the pause the fans have with the instability in our roster at a time when we were hoping to be very stable in the new stadium," Beinfest said. "It's not a lot of fun."
By contrast, the trade stamps the Blue Jays as contenders in the AL East. They haven't reached the playoffs since winning their second consecutive World Series in 1993.
Miami also finalized a deal with outfielder Juan Pierre, who agreed to a $1.6 million, one-year contract. That leaves the Marlins with an estimated opening-day payroll of $36 million for active players, which would be their lowest since 2008. In the latest figures, Oakland had the lowest payroll in the majors this year at $59.5 million.
While Beinfest said the Marlins acquired championship-caliber talent, fans believe Loria's goal was to increase his profits in the new ballpark rather than put increased revenue into the roster.
"We did receive a payroll range from ownership that we needed to achieve," Beinfest said. "With this transaction, we have achieved that payroll range."
The Marlins flopped as big spenders. They began the year with a franchise-record payroll of $112 million, then went 69-93, their worst record since 1999.
After sinking to last place by midseason, the Marlins traded former NL batting champion Hanley Ramirez, second baseman Omar Infante, right-hander Anibal Sanchez and closer Heath Bell.