Randy Foye hit four 3-pointers and scored 14 points for the Jazz, who led by as many as 23 in the first half after opening the second quarter with a 13-0 run. Utah led by 17 at halftime.
The Rockets pulled within nine late in the third, but Houston wouldn't get any closer with leading scorer James Harden on the bench with a fever and upper-respiratory infection. Harden started 0 of 6 and finished with six points in 17 minutes before exiting just before halftime.
Patrick Patterson scored a season-high 19 points and Jeremy Lin added 13 for Houston, which lost its third straight.
Lin's layup with 6:44 left in the third pulled Houston to 70-60, but Foye's fourth 3-pointer bumped Utah's lead back to 13 points, and Jefferson sank a pair of free throws to make it a 15-point lead.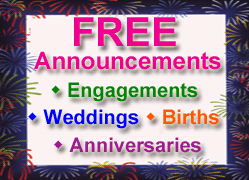 A 6-0 Houston run, capped by Greg Smith's jam, got Houston within 75-66. Utah closed the third on a 10-4 run, capped by Hayward's three-point play after a driving layup at the buzzer.
The Jazz opened with their big lineup again: Derrick Favors at power forward in place Marvin Williams and Foye in at shooting guard in place of Hayward.
That changed one minute in as Favors had two fouls and went to the bench. Both would be key reserves, with Williams adding 12 points, including 3-of-3 shooting from beyond the arc.
It was a rough night from the beginning for Harden, who was a game-time decision because of the illness. He wouldn't score his first basket until 1:37 remained in the half.
The Jazz also got off to a slow start as they did Saturday against the lowly Wizards.
But after trailing 7-0 to open the game, the Jazz outscored the Rockets 42-19 over the next 14 minutes. They led by as many as 23 in the second quarter, 59-36, after back-to-back 3-pointers by Foye.