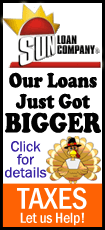 After an eight-day wait between bargaining sessions -- as hockey remained on ice -- negotiations resumed Monday night at the league office, but were over in less than two hours. There wasn't any visible anger between the sides when talks wrapped up for the night, and both camps spoke optimistically that discussions would continue soon, perhaps face-to-face again as soon as Tuesday.
"We will be in touch with them in the morning," union executive director Donald Fehr said on a chilly Manhattan sidewalk Monday night. "It's certainly a good possibility of it. I would say it's more likely than not."
The only question is when -- or whether -one side will say something the other really wants to hear. These negotiations have been going for a while, yet there hasn't been any kind of breakthrough to pave the way to a deal that would allow the already shortened hockey season to get started.
The lockout entered its 65th day on Monday and has already wiped out 327 games. More cancellations could be coming soon, but the NHL hasn't said when another such announcement might be coming. For now the focus is still on trying to get a deal as quickly as possible.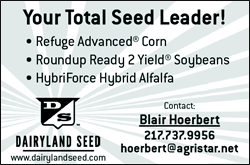 Both sides know the lockout has inflicted a lot of damage on the sport that produced record revenues of over $3 billion last season. Every day of lost time is hurting everyone, and at some point owners and players will have to decide how much of the losses each side will have to absorb.
"I think every week is important in the process," NHL deputy commissioner Bill Daly said. "I don't attach a particular significance to this week over last week or next week. I want to play tomorrow."
Not a whole lot was accomplished on Monday, but the sides at least looked forward to the next time they will get together.
"We talked about various things," Fehr said. "No new proposals were made, they were not expected to be made. We had hoped to engage them in a discussion about the player contracting issues that are so important to the players. At least tonight they were unwilling to do that."
The league contends that it is waiting for the players to present a full proposal on all the major issues -- including core economics and player contracting, which deals with the entry-level system, arbitration and free agency. After the request was made, the players' association asked for a break and the meeting adjourned soon after.
"We've never heard a full proposal from them," Daly said. "They have given us a variation of the same proposal on economics a couple of times and there was no change in that position. They are still suggesting that they are moving in our direction on economics, but until we know exactly what their position is on economics now, we think it's all tied together and would like to hear it all together.
"It's our position that we've made a couple comprehensive proposals in a row. We'd like to know where they are on all of the issues. We asked that they put together a comprehensive proposal for us to consider."
Union representatives, along with 18 players who were in attendance, returned to the players' association office to have further internal discussions Monday night. Those could stretch into Tuesday, when the sides are expected to at least talk by phone. Another face-to-face meeting could take place Tuesday, or perhaps on Wednesday.
It is unclear if talks will continue through the Thanksgiving holiday if any momentum is generated in the earlier part of the week.
The players tried to put the focus on player-contract issues on Monday night before returning to specific revenue and economic areas, but the NHL wasn't interested in that because the league considers everything to be intertwined.
Neither side wants to agree to anything, or make concessions in one single area, without knowing how those will affect other parts of the CBA that still needs to be negotiated.