Unfortunately, a number of the aspects of the game that went right in that first quarter disappeared, sometimes for long stretches during the remainder of the contest, leading Cahokia to a 56-51 win over the Railers to kick off the 2012 Eaton Electrical Round Robin Tournament at Roy S. Anderson Gymnasium.

When a squad as young and inexperienced takes the floor, you really never know what you are going to get. However, Lincoln coach Neil Alexander's bunch came out blazing, both offensively and defensively, forcing Cahokia into numerous early turnovers and scoring at will on the Comanches.

Junior Joey Olden notched the Railers' first points of the season on a steal and layup with about a minute gone in the contest. After Cahokia tied the game, Max Cook drained a 3 to put Lincoln up 5-2. With contributions coming from everyone, including baskets from Gavin Block and Edward Bowlby, the Railers extended their advantage to 10-4. The Comanches answered back, thanks to their ability to convert offensive rebounds into points, and grabbed their first lead at 11-10.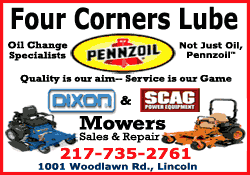 What was most impressive about the early stages of the game was how crisp the passing was, with sharp cuts, good screens, while defensively, I think a lot of Railer fans will be surprised just how quick this team is, at least early in the game.
Down one, Bowlby led a 13-2 charge, scoring six points on passes from Cook and Block. The run also included a 3 from Olden and a 3-pointer from Will Podbelsek as time was ticking down to end the quarter, giving Lincoln the 20-13 lead after one.
The scoring continued with Bowlby and a free throw from Block as the Railers stretched out to an early double-digit lead at 23-13. Cahokia certainly did not go away, and the second quarter was much different from the first. Whether it was their continued pressure on the Lincoln starters, none of whom left the court in the first quarter, or the Comanches' ability to make adjustments, Cahokia went on a 15-4 run to end the quarter.
Instrumental in their improved quarter was the play of Keenan Minor. The senior, a returning member of the last year's all-tournament team, scored eight of his 10 first-half points while Lincoln could muster only a four-point play from Block midway through the run.
Both teams shot the ball well in the first half, with Cahokia connecting on 62 percent, buoyed by success of second- and third-chance points, while Lincoln hit on 56 percent. The main difference for the Railers was the 3-point shot. After missing only two of their attempts in the first quarter (4 of 6), the home squad hit only 1 of 6 in the second, the shot resulting in Block's four-point play.
The third quarter was much more tightly contested. After the Comanches scored early, Bowlby again came up big to tie the game at 30 with a 3. Another long-range connection from Minor was answered by Podbelsek to knot the contest at 33. Lincoln was able to grab the lead back moments later when Podbelsek scored on a layup after a nice back-door pass from Bowlby. Minor, making an early bid to return to the all-tourney team, hit two more 3s to push the Cahokia lead back to four.
Before the game, Minor's shooting prowess had been discussed. "We just lost where he was out there," Alexander said. "We talked about it before the game. You can't let a shooter do that. He hits one, then he'll hit two, then three, and we let him."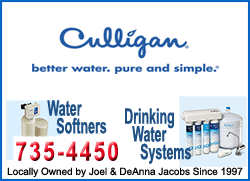 After an Olden free throw, Lincoln's own long-range specialist contributed as Tyler Horchem hit a 3 with a little more than a minute remaining to tie the game at 39. Not to be satisfied with that, Horchem's steal less than a minute into the fourth resulted in his second 3 of the night, giving Lincoln a 42-39 lead.
All night, Cahokia was led by Minor and Division I recruit Darius Austin. The tandem scored 29 of the Comanches' first 39 points. So, one could easily believe that stopping those two would go a long way toward pulling a victory. Well, someone forgot to tell Vincent Jackson. The senior, held scoreless through the first three quarters, came up big in the fourth, scoring all nine of his points.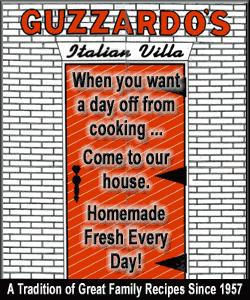 Where the Railers suffered late was on the boards at the defensive end. Too many times Cahokia got second and third chances. That's not to say Lincoln did not do well on the boards. In fact, the Railers outrebounded a much taller Comanche team 28-25, including 17 offensive rebounds. However, where the difference was made was Cahokia going right back up, while the Railers numerous times would grab a rebound and kick it back out for one attempted 3 after another. The shots that were falling in the first quarter had abandoned them in the fourth quarter as they were only 2 of 7 in the final eight minutes.
However, with all that was not going right, the Railers mounted a final charge when down 49-44. Cook's 3, after an offensive rebound from Olden, brought Lincoln to within two. Later, trailing 52-47, Block cut the lead back to three with a pair of free throws.
Ahh yes, the free throws -- something that will talked about in this game for a while. Traditionally, Lincoln teams have excelled at the free-throw line. In the past, Alexander has stressed the importance of free throws, hinting that "four or five games a year are decided by free throws." Well, this was one of those games as the Railers struggled to a 7 of 15 performance from the line. Most surprising of that total was the usually reliable Block, who missed more from the line Monday night than during his entire freshman season.
Block stayed tough with a basket to cut the lead again to 54-51. The Railers fouled Jackson, who promptly missed two free throws, including the last one seeing the ball getting stuck on top of the basket support. That worked to Lincoln's advantage as it allowed the Railers a chance to set up an opportunity to tie the game.
With 7.5 seconds left, Cook took the inbounds pass, crossed half court and fired up a 3 that veered slightly to the left and was grabbed by Austin, who made a pair of free throws to seal the final at 56-51.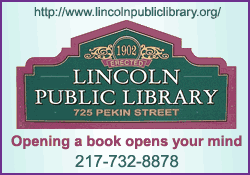 For an opening night, there were a lot of positives as well as areas that need to be worked on. However, it was certainly a game that a lot can be learned from and, who knows, maybe a lesson learned from Monday night will come in handy down the road.
The Railers did feature a very balanced scoring attack, led by Block with 12 points and Bowlby with 11. Podbelsek added nine, with Cook scoring seven, and Olden and Horchem each chipping in with six. Cook also led the team with seven rebounds and six assists, while Block added in five assists and five rebounds.
It is a quick turnaround for the Railers as they are back at it Wednesday night against Morton. The Potters fell 75-57 in the opening game of the evening to Seton Academy. Game time on Wednesday is 8 p.m. If you're looking for something to do, or you need an excuse to avoid helping in preparation of the big meal on Thursday, this team is certainly worth your efforts.
___
LINCOLN (51)
Block 3-9 4-9 12, Bowlby 5-9 0-0 11, Podbelsek 3-5 1-2 9, M.Cook 2-7 1-2 7, Olden 2-4 1-2 6, Horchem 2-6 0-0 6, Krusz 0-0 0-0 0. Team 17-40 (.425) 7-15 (.467) 51. 3-point field goals 10-29 (.345) (Podbelsek 2-4, Cook 2-6, Horchem 2-6, Block 2-6, Olden 1-3, Bowlby 1-4). Rebounds 28 (Cook 7), assists 16 (Cook 6), turnovers 9.
CAHOKIA (56)
Minor 21, Austin 16, Jackson 9, Hickman 7, Rivers 3. Team 22-38 (.579) 7-13 (.538) 56. 3-point field goals 5-14 (.357) (Minor 3, Rivers, Hickman). Rebounds 25, assists 9, turnovers 13.
Scoring by quarters:
LCHS 20-7-12-12 51
Cahokia 13-15-11-17 56
[By JEFF BENJAMIN]
Railer-related information: www.railerbasketball.com