Yes, Thanksgiving happens Thursday. That means it's time for turkey, stuffing and -- my personal favorite -- pumpkin pie.

But, most of all, it's a time to be thankful and to celebrate all that is good.

Like all of you, I, too, have things to be thankful for -- especially as a sports fan.

Just what am I thankful for in 2012, exactly?

Well ...

Basketball has begun

While I recognize that football is America's game, and baseball is its national pastime, my favorite sport has always been, and will forever be, played on the hardwood.

Basketball is in full swing now, at every level where the game is played, from the pros down to the ninth-graders.
As is my tradition, I don't much follow the NBA at the moment. After the NCAA tournament is completed, I'll tune in.
Until then, my focus will be primarily in three places: the Illini, the Lynx and at the local high school level.
Although they've yet to face a quality opponent, the Illini are giving me positive vibes. Most recently, they completed an emotional comeback victory over Hawaii with a buzzer-beater by D.J. Richardson. New coach John Groce seems to have the Illini playing at an up-tempo pace, a welcome change from Bruce Weber's offense when it didn't have Deron Williams at point guard.
Speaking of up-tempo, there's a special group of basketball players at Lincoln College this season. New coach Pat Lepper has the Lynx playing at a furious pace, especially on defense, where they pressure the ball with nonstop intensity. Lepper is using a deep rotation to his advantage, with 10 players seeing significant minutes. The roster is made up primarily of freshman, but there may be enough talent on the roster to offset their lack of experience. If nothing else, their combination of talent, intensity on defense and unselfishness on offense makes the Lynx a fun group to watch.
By the way, the Lady Lynx are also under way and off to a fine start, with locals Edraniel Tookes and Angie Ruff seeing regular minutes.
High school basketball also starts this week, and there's plenty of it to be seen locally, with LCHS hosting its annual Eaton Electrical Thanksgiving Round Robin Tournament all week at Roy S. Anderson Gymnasium.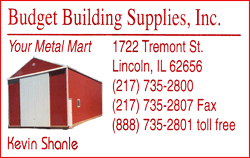 The Railers are fairly young this season, and with that comes a bit of mystery. Still, they're not entirely inexperienced, with junior Max Cook, sophomore Gavin Block and senior Will Podbelsek returning with starting experience, as well as junior Ed Bowlby, who also saw significant minutes last year. Likely to join them in the playing rotation are juniors Joey Olden, Tyler Horchem and Austin Krusz. It's possible that some sophomores could contribute by season's end as well.
My prediction for the Railers: They will progress considerably over the course of the season. The young group may struggle at the season-opening tournament, which is loaded with talent. But, as this young group matures, the skill is there to be a formidable postseason team. I expect Cook and Block to carry most of the offensive load, but the emergence of a third or fourth reliable scoring threat could make the Railers especially dangerous. Defensively, Lincoln can't let their youth be an excuse for a lack of toughness. If everything comes together under Neil Alexander's guidance, I expect the Railers to approach 20 wins and be a strong contender for a regional title.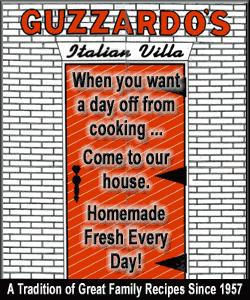 As for other local teams, look for big seasons from the Illini Central Cougars and the Mount Pulaski Lady Toppers. The Cougars return several contributors to last season's run to the state tournament in Peoria and should be among the best small-school teams in the state. In Mount Pulaski, the Lady Toppers should contend for a regional title behind a strong senior class, many of whom were also members of the Class 1A runner-up volleyball team.
Football, fantasy or reality
When I'm not watching basketball, you're likely to find me poring over my fantasy football rosters this fall.
Why?
Because, this time of year, fantasy football is the fabric of many of my friendships. My best friends and I celebrated our league's 10th year this season. Dating back to high school, the fantasy football league has played a significant role in sustaining our friendships. College took many of us to different ends of the state, but the distance was no match for fantasy football's magnetic ability.
Now, as we grow older, our priorities have changed. Marriages, careers and other obligations tend to occupy our time. But, on many Sundays, we still find time to enjoy the fellowship of fantasy football. I've especially enjoyed the last five Sundays, mostly because my team has won each game.
I can be thankful for football in a realistic sense as well. Although I don't truly have a favorite team, I'm enjoying what looks to be a fairly balanced NFL, without a true top contender for a Super Bowl victory. Some would say Houston or Atlanta, but I'm not buying into either quite yet. Houston has never faced postseason pressure, and Atlanta has looked bad the last three weeks.
I think we'll see more traditional powerhouses rise in the coming weeks. In the NFC, I expect the Packers and Giants will each enter postseason play on hot streaks. In the AFC, I predict that Tom Brady and Peyton Manning will once again meet for a trip to the Super Bowl.
Family, friends and the feel of writing
But naturally, the things I am most thankful for are my friends and family. Year in and year out, I am blessed to be surrounded by their love and support.
I'm also thankful this year for the opportunity I've had to write for you, the readers at Lincoln Daily News. After a couple of years away, I have quite enjoyed my part-time foray back into sports journalism. You can expect to see more from me in the coming months in LDN.
Hopefully, they'll be the type of stories that you'll be thankful for.
[By JUSTIN TIERNEY]