Compared with the size of the governments of its member states, the EU is very small. Yet it wields broad power, and that's why this week's fight over its spending is important.
The current budget proposal from the European Union's executive arm, the Commission, calls for a euro1.03 trillion ($1.31 trillion) spending ceiling for 2014-2020. This will mean each member of the EU contributing the equivalent of about 1 percent of its annual gross domestic product to the budget. Some of the money is then invested across Europe on various projects designed to bolster the region's economy: On subsidies for essential industries such as agriculture or fishing or on other joint projects such as border control and diplomacy. About 80 percent of the budget is redistributed back to the member states for spending, with the rest going to the Commission.
All 27 countries have to agree on the spending limit before the budget is approved.
Where the leaders stand:
The amount of money given to the EU is the subject of fierce debate in several member countries. At these talks, national interests will be paramount -- voters back home will judge how well their politicians fought for their interests.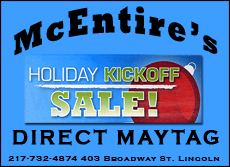 On one side of the argument are the region's poorer countries such as Portugal and Poland. These governments are relying on a larger EU budget to get them back on track for economic growth and are worried that any cut would hit programs and funding they are counting on.
On the other side are the countries who argue that the EU shouldn't expect any more money while governments across the region are drastically cutting their budgets to control their debts. The U.K., for example, has a long-held hostility to the European project and is demanding a real-term freeze in spending -- threatening to veto the budget until it gets its way.
Thursday's meeting is expected to run into Saturday -- with any agreement a very remote possibility. The talks are almost certain to drag on into next year.
Why it matters:
At 1 percent of a member country's GDP, this week's debate is relatively small potatoes -- the EU's budget for 2012, for example, is less than one-sixth that of the U.K.'s. Yet, the EU plays a crucial role in the lives of every European. Here are some of the areas in which it has made a difference:
Economic development:
The EU says it has funded hundreds of thousands of infrastructure and capital projects over the years, from the installation of a broadband network designed to transform the economy of the north of the UK to upgrading parts of the road network on the islands of Malta and Gozo.