Casino jobs pay 30 percent to 40 percent more than those at other companies, said Choi. That's adding to the strain on small businesses, which struggle to survive because they can't compete with the higher wages.
University graduates, meanwhile, can't find jobs that pay as much as the starting salaries offered by casinos, said Larry So, a political commentator, who worries about the impact all the newfound wealth is having on the city's young.
"The young people nowadays, one of their favorite jobs is to go into a casino, or the government," said So, lamenting the changes that the casino industry has wrought on Macau.
"In the past casino workers were secluded, a small part of the population. In Chinese culture we did not look up to these kind of people." Now they've become such a big and wealthy group, they are the ones that set the values, So said.
The number of people working in gambling and related industries has doubled over the past seven years to nearly 90,000, or about a quarter of the workforce. About 23,000 are dealers.
So said that because of casino workers' influence on society, Macau people are more materialistic and care more for fast cash than careers. It's also caused a rise in problem gambling, "because the dealers they think they know how to gamble, and they start to gamble and of course they lose," So said.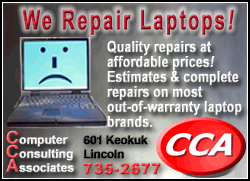 Macau's casino boom has also had other side effects. It has reshaped the landscape of the 28-square-kilometer (11-square-mile) city. Flashy, oversized resorts built in the Cotai district, including Sands Corp.'s Venetian Macao, the world's biggest casino, have added a brash and jarring contrast to the city's European-style architecture. Created by filling in the sea between Coloane and Taipa islands, Cotai will be the site of the next wave of expansion by Sands and Macau's five other licensed casino operators.
Public discontent is rising over a sharply widening wealth gap and surging property prices. The government, which earns more than 70 percent of its tax revenue from casinos, has tried to pacify the public by giving annual cash handouts to each resident. Chief Executive Fernando Chui, the city's leader, last week said the amount would rise to 8,000 patacas next year.
Chui also announced plans to provide more housing for residents and offer interest free loans to young entrepreneurs.
But some are skeptical such measures will make any difference.
"Macau is a complete illusion of prosperity because what we are building is only casinos, rooms and some shops with famous brands," said lawmaker Jose Coutinho.
Coutinho said he worried that Macau's university graduates would find it increasingly hard to find jobs not related to the gambling sector and that workers would be vulnerable in a downturn.
"If they are in middle age and they lose their jobs, it's very difficult for them to find another job in Macau," he said. "You need to be very careful on this in the future."