Under the terms of the new deal, Bewkes' base salary of $2 million and bonus target of around $10 million in stock and option awards will remain unchanged. The agreement also provides for annual long-term incentive awards that are tied "directly and solely" to financial performance and shareholder returns.
In the past, part of Bewkes' incentive compensation was tied to individual performance that was unrelated to how shareholders fared. In total, Bewkes received a pay package valued at $25.9 million in 2011.
Stephen Bollenbach, the company's lead independent director, said in a statement that Bewkes has "proven visionary when it comes to navigating the digital landscape."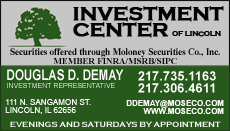 Under Bewkes, Time Warner has opposed licensing HBO programming to Netflix because of its competitive nature and has led the charge in the movie industry to impose a delay on the release of Warner Bros. movies to cut-rate rental kiosk Redbox, to avoid diluting home video prices.
Bewkes, 60, has been CEO since 2008, and has also overseen major company restructurings. The company spun off struggling Internet business AOL, unwinding one of the most destructive corporate mergers in history. It also shed cable-TV provider Time Warner Cable Inc. in 2009.