Krispy Kreme Doughnuts Inc. reported on Monday that its net income rose to $5 million, or 7 cents per share, for the three months ended Oct. 28. That compares with $4.7 million, or 7 cents per share, a year earlier.
Excluding a provision for deferred income taxes, earnings were 12 cents per share.
Analysts surveyed by FactSet expected earnings of 9 cents per share.
Revenue increased 9 percent to $107.1 million from $98.7 million. Wall Street forecast $104.7 million.
Revenue at company stores open at least a year rose 6.8 percent on increased traffic. Revenue at domestic franchised stores open at least a year climbed 5 percent. This figure excludes results from stores recently opened or closed.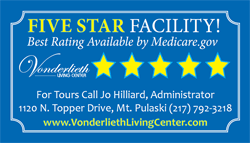 Mark Kalinowski of Janney Capital Markets said in a client note that the quarterly performance benefited from robust same-store sales growth. The analyst believes at least some of the same-store sales performance was helped by more effective marketing, favorable media attention and appealing limited-time seasonal products.
Kalinowski maintained a "Neutral" rating.