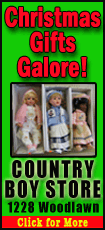 The price tag for the platform, parking lot and cafe was euro2.5 million. That's a hefty outlay for a near-bankrupt archipelago of about 250,000 people which has euro6.3 billion in public debt, needed a euro1.5 billion bailout last year and has promised to be frugal. But development funds from the European Union, bankrolled by the continent's taxpayers, made it affordable by picking up euro2 million of the tab.
For Alberto Joao Jardim, Madeira's president for the past 34 years of fast-rising official expenditure, the project was "fundamental" for the tourism sector and the region's economic progress. For critics, it was something else: part of the explanation of how Europe dug itself into its current financial mess through imprudent investments and misguided economic policies.
The EU's aid policy for less well-off parts of the continent, meant to help bridge the wealth gap between rich areas of the bloc and poor, has done much to boost livelihoods. But the bonanza of easy money also bred political vanity projects, bridges to nowhere, lax oversight and widespread corruption. Wiser investments that might sustain long-term growth were often neglected.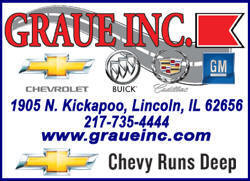 Meanwhile, the requirement to supplement the aid with local funds, often from bank borrowing, helped grow the piles of debt that are at the heart of Europe's financial crisis. This week, EU heads of state hold a summit to hammer out the bloc's budget through 2020 -- and development funds promise to be at the center of what is likely to be an acrimonious debate on how to divvy up EU money.
The record of waste will almost certainly be a focus of the meeting. European spending on infrastructure has at times been "over the top and ... not quite necessary," says Raoul Ruparel, head of economic research at London-based think tank Open Europe.
Labor market reforms, training and education, and research and development -- items that foster long-term growth -- have often been relegated to second place.
Spending on such projects as roads, bridges and ports "seems like a quick fix in terms of trying to get the employment figures up and (make it) look like there is development going on," Ruparel said, "but it's not a sustainable sort of economic model ... it won't really help in the long term."
Southern Europe, where countries have gone from feast to famine, knows that all too well. Greece and Portugal have needed bailouts that together amount to more than euro300 billion, and Spain and Italy are floundering as economic growth deserts them. That's despite together qualifying for some euro104 billion in EU development aid since 2007 and much more before that.
The European crisis, which is choking global growth, was years in the making. From Portugal's now discredited "politics of concrete" to ailing Spain's construction boom and bust, and highway and railroad racketeering in debt-heavy Italy, southern Europe for decades gorged on easy credit and hundreds of billions of euros (dollars) in EU cash taken mostly from the pockets of wealthier northern European taxpayers.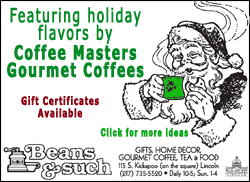 The time of plenty has ended, however. With money short because of Europe's debt crisis, and countries such as Germany vexed by what they see as abuses of their generosity by countries around the Mediterranean, EU leaders are determined to change by the end of this year the rules on who gets how much money and for what.
A two-day summit in Brussels starting Thursday looks set to bring a confrontation on the issue between opposing camps in the 27-nation bloc: wealthier northern European countries, which want an end to reckless spending, and less well-off countries eager to top their depleted budgets with EU aid.
"I think we have learned a lot of lessons," Johannes Hahn, the EU's head of regional policy, said in an interview. He said "a lot of changes" are being considered to funding in the EU, the world's biggest economy.
Countries in the bloc of 505 million people pool financial resources in the EU's seven-year budget programs. Taxpayers in wealthier northern members like Germany pay the biggest amounts. Some of the money is set aside for so-called structural funds, to help less prosperous areas bring their standards of living closer to the EU average.
In the 2007-13 period, for example, funding for those policies amounts to euro347 billion. That represents a colossal 36 percent of the total EU budget for that period and has long been the second-largest outlay after farm subsidies. The European Commission flagged it as "the greatest investment ever made" to support growth and job creation.
But EU economic growth is almost stagnant, living standards are sinking, and jobless rates are rising to unprecedented levels in the hardest-hit countries.
When governments request EU aid, they have to come up with supplementary funds for a project -- usually between 15 and 50 percent, either from their own Treasury or bank loans.
For years, European financial watchdogs have complained about difficulties tracking and assessing the benefits of allocated money. In an appraisal of the measures enacted in the 2000-2006 period, the European Commission concluded the funds had helped economic development but was unable to quantify by how much. "Identifying achievements so far from the funding provided ... is made difficult not only by delays in implementing programs but also by the unsatisfactory nature of the information available to do so," another Commission report acknowledged last year.