Bruce Springsteen, George Harrison and David Bowie were among those attending the soldout shows, along with a gaggle of screaming girls, and there's plenty of energy in the room from the start. Presley opens by taking "That's All Right" at an exhilarating pace, and other oldies also sound new again. He scats on the bluesy "Reconsider Baby," gives "Hound Dog" a fresh interpretation by tweaking the tempo, and generates his own wall of sound on "You've Lost That Lovin' Feelin.'"
There are too many Vegas-style endings, and the introductions of the supporting musicians are painful, especially when Presley can't even be bothered with their last names. But on "Until It's Time For You To Go," when Elvis sings, "I'm not a king, just a man," we know otherwise. "Prince From Another Planet" is a welcome reminder.
--Steven Wine, Associated Press
___
"The Velvet Underground and Nico," 45th Anniversary Super Deluxe Edition (Polydor)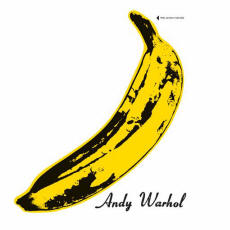 Now we know how the kids in Columbus, Ohio, reacted when they first heard Lou Reed sing about sadomasochism in 1966.
Stunned silence. Pretty funny.
An early performance by the Velvet Underground and Nico at the Valleydale Ballroom in Columbus, of all places, is part of this six-CD set that exhaustively commemorates the Velvet's first album. Few bought the record when it initially came out, but it has inspired countless rock bands with its songs about S&M, junkies, paranoia and "split didactics," to quote one lyric. Even back then, Reed walked on the wild side. And while the subject matter no longer shocks, the dissonance, atonality and droning viola remain startling.
The set is packaged in a handsome coffee-table book that replicates the original banana cover designed by the band's manager, Andy Warhol.
Included are remastered mono and stereo versions of the album, lots of outtakes, Nico's justifiably obscure 1967 solo album "Chelsea Girl" and two CDs of the poorly recorded performance in Columbus. There's serious risk of a Velvet Underground overdose, with six renditions of "Heroin" alone.
One of the poorest-selling classic albums ever, the band's debut once sold for $4. This set costs $80. The price of bananas has gone up.
--Steven Wine, Associated Press
___
The Rolling Stones, "GRR!" (ABKCO/Interscope)
After earning the title of "the world's greatest rock and roll band," the Rolling Stones are going for the longevity designation. This year marks the band's 50th year, and just like they did when they turned 40, they're releasing a compilation set -- basically a greatest hits collection -- to mark the occasion.
The three-CD set (a fancier version has five CDs with a heftier priectag) represents a remarkable catalog, yet lacks the spontaneity of other multi-disc collections that include more value, such as rare tracks, B-sides, or live performances.
Songs like "Jumpin' Jack Flash," "Brown Sugar," and "(I Can't Get No) Satisfaction" are forever burned into the psyche, and perhaps our iPod's too, which begs the question: Why do you need this collection? Chances are that if you don't already own the original albums, it's possible you have one of their dozen or so greatest hits collections. It would have been nice to include tracks like "Can't You Hear Me Knocking," or "Rip This Joint." Instead, you get most of what played on the radio from their first ever release.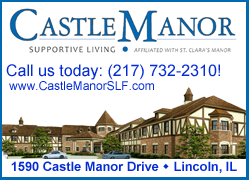 Going back to 1963 -- let's not argue about the math of the record's subtitle, "Greatest Hits 1962-2012" -- the band's debut single was a cover of Chuck Berry's "Come On." It provides a nice bookend to their new song "One More Shot," lets you appreciate the music in between those two releases. With such an iconic catalog of songs, it helps you realize their accomplishment. Clearly, time was on their side.
--John Carucci, Associated Press
___
Heart "Strange Euphoria" (Epic)
There's nothing strange about the euphoria this four-disc box set will evoke in fans of one of rock's most enduring and memorable bands. Since the mid-1970s, the band fronted by sisters Ann and Nancy Wilson has kicked out hit after hit, earning them a place in rock history, and space on your music shelf.
It's all here, from demo versions of hits like "Magic Man," "Crazy On You," and "Heartless," to unreleased and live tracks, including a take of "Never" with Led Zeppelin's John Paul Jones, and a scorching live version of "Barracuda." A rare nugget, Ann Wilson's early pre-Heart recording of "Through Eyes And Glass" from 1969, also surfaces here. Other heretofore unreleased tracks include "Boppy's Back," "Love Or Madness" and "Skin To Skin."
There's plenty of rare concert tracks , and the set also includes numerous tracks by The Lovemongers, Ann and Nancy's side project for the down time between Heart albums and tours.
It also includes a DVD of a 10-song live concert from early 1976.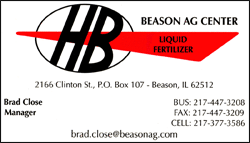 The set captures the essence of Heart's remarkable career, in which they blend hard rock crunch and driving ferocity with tender melody and thoughtful songwriting. It's a box set that would be worth it at twice the $35 price.
--Wayne Parry, Associated Press
___
"Preservation Hall Jazz Band 50th Anniversary Collection" (Columbia/Legacy)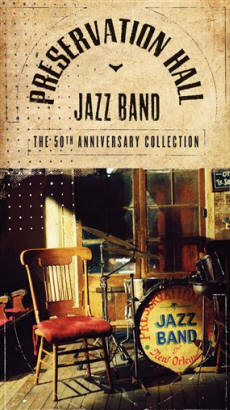 This four-CD collection with 58 tracks recorded between 1962 and 2010, including five previously unreleased recordings rescued from a flooded studio after Hurricane Katrina, chronicles the remarkable tale of the tiny French Quarter art gallery that was transformed by owners Allan and Sandra Jaffe into Preservation Hall, an international mecca for lovers of traditional New Orleans-style jazz..
This collection includes six tracks from the four landmark Preservation Hall LPs recorded in 1962 by Atlantic Records co-founder Nesuhi Ertegun that brought wider exposure to the city's overlooked early jazz pioneers such as the sweet-toned clarinetist George Lewis, trumpeter De De Pierce and his wife, pianist-vocalist Billie Pierce, and trumpeter Kid Punch Miller.
In the `70s and `80s, the Preservation Hall Jazz Band became an international sensation with a touring lineup led by the Humphrey brothers, trumpeter-vocalist Percy and clarinetist Willie, that recorded four albums for CBS. That band gets the toes tapping on such selections as "Oh, Didn't He Ramble" and "When The Saints Go Marchin' In."
As the older generations passed, the PHJB rejuvenated itself with musicians who embrace the tradition while reaching out to different genres. The collection includes intriguing post-2000 collaborations with a growling Tom Waits on the Mardi Gras Indian chant "Tootie Ma Is A Big Fine Thing"; Del McCoury's bluegrass band on "I'll Fly Away," and folk legend Pete Seeger and his grandson Tao Rodriguez-Seeger on the civil rights anthem "We Shall Overcome."
As the collection's co-producer, Ben Jaffe, who became the hall's director after his father's death in 1987, insisted that the tracks not be arranged chronologically -- a move that only underscores the cross-generational links and how timeless and vital this music remains.
--Charles J. Gans, Associated Press