That is, until he delved into deaf culture for a magazine story 15 years ago, leading him to dwell during a decade's worth of research in the space between disability and identity for a new book, "Far from the Tree."
Following up his National Book Award-winning work of nonfiction on depression, "The Noonday Demon," Solomon amassed hours and hours of interviews with more than 300 families dealing with profound differences in their children, from deafness and dwarfism to prodigies and criminality.
His interviews include villagers in Bali where deafness is prevalent due to a recessive gene, women in Rwanda who raise children of rape amid genocide, and the first substantive interview with Tom and Sue Klebold, the parents of Dylan, one of the teen killers at Columbine.
All the while, Solomon relies on his own story, beginning the book as a damaged son and finishing it with a chapter on fatherhood, having decided to become one while making the book, out from Scribner on Nov. 13.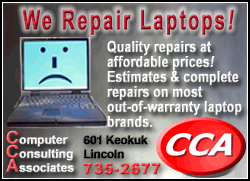 Our conversation with Andrew Solomon:
AP: This is a 10-year undertaking for you. Why did you take this on?
Solomon: I had felt very lonely, in some ways, in dealing with being gay, and then all of a sudden I discovered that I had something in common with all of these other people. And I felt all of them seemed to be lonely in their particular identities, and I thought, I wonder whether I can possibly describe what it was like to have to go through my experience and what our experiences have in common. And that, I think, was really my objective. It was to show that the differences that feel so isolating actually connect us to one another, and to try help people to feel less alone in their life experience.
AP: Journalistically speaking, was this fresh ground?
Solomon: It was. Each of the individual areas I was investigating had been written about extensively. There are hundreds of thousands of books on autism and a great many on Down syndrome and quite a lot on crime, but there was nobody who had actually looked at this particular commonality, of how do families who perceive themselves to be essentially normal respond to having a child whom they initially, at least, perceive to be aberrant, and how do they wrap their minds around the difficulty of dealing with that child, and in what way does the experience of parents who are dealing with that, with children who fit into all of the categories that I've listed in the book, how does that relate to the experience of all parenthood?
AP: What surprised you about what you found?
Solomon: I think I went into this project thinking, OK, I'm going to look at these terribly difficult situations and see how people have struggled with them and look at the nobility of their suffering, so I wanted to write about, you know, the grandeur of this experience. But what I didn't really anticipate was how much genuine joy I would encounter, how many of these people talked about a deep and meaningful connection to their children and how many of them said that having had children who had any of these qualities had actually made them better, stronger, wiser, kinder people than they otherwise would have been. In the end I felt that many of these parents ended up grateful for experiences they would have done anything to avoid.