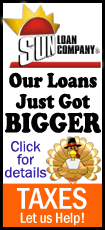 Myanmar announced it would sign an international agreement that would require it to declare all nuclear facilities and materials. Although it would be up to Myanmar to decide what to declare, it could provide some answers concerning its acquisition of dual-use machinery and its military cooperation with Pyongyang that the U.S. and other nations regard as suspect.
President Thein Sein's agreement to allow more scrutiny by U.N. nuclear inspectors suggests a willingness to go beyond democratic reforms that have improved relations with Washington and culminated in Obama's visit this week, the first by a U.S. president to the country also known as Burma.
David Albright and Andrea Stricker of the Institute for Science and International Security, a Washington-based nonproliferation group, said in an analysis it was a "remarkable decision."
"This latest move by Burma is extremely positive for its ongoing push for openness about the nuclear issue and for building confidence and transparency with the international community," they wrote.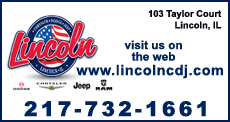 However, there are also major doubts about how much Myanmar will divulge. Sen. Richard Lugar, R-Ind., the most prominent voice in Congress on nonproliferation, said international concern would persist until Myanmar gives full disclosure of its relationship with Pyongyang.
After two decades of diplomatic isolation by the U.S., the Obama administration's active engagement with Myanmar has encouraged the former pariah regime into political reforms, reflected by opposition leader Aung San Suu Kyi's election to parliament. Myanmar also agreed this week, after years of prodding, to open its notorious prisons to the International Committee of the Red Cross.
But until now, there has been little public indication of progress on security issues.
Secretary of State Hillary Rodham Clinton said during a visit last December that better U.S. relations with Myanmar would only be possible "if the entire government respects the international consensus against the spread of nuclear weapons."
Myanmar denies there's anything to worry about.
Last year, it declared it had halted plans to obtain a research reactor from Russia. That did little to allay worries of what might have happened under the radar. Anecdotal accounts suggest that around 2005, top leader Than Shwe had decided to seek North Korea's help on a nuclear program.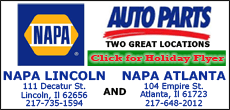 Separately, about six years ago, Myanmar acquired precision machinery from Germany, Switzerland and Singapore that defectors and some analysts concluded were part of a half-baked attempt to make equipment for enriching uranium, although other experts disputed that conclusion.
Olli Heinonen, a former deputy director-general at the International Atomic Energy Agency, said the machinery, which could have nuclear or non-nuclear uses, was no smoking gun but raised questions. The end user certificates were signed by a head of Myanmar's Department of Atomic Energy.
Heinonen, now a senior fellow at Harvard University's Belfer Center for Science and International Affairs, said some countries had imposed restrictions on exports of special steels and other materials to Myanmar because of concerns they could be used for a nuclear program.
Lugar has voiced particular concern about Myanmar's possible nuclear ties with North Korea. Photos of a 2008 trip by Thura Shwe Mann -- the Myanmar military's joint chief of staff, now parliament speaker -- show him alongside Jon Pyong Ho, manager of North Korea's military industry and chief operational officer behind the secretive country's two underground nuclear tests in 2006 and 2009.