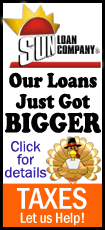 The seagull-pecked pile, at least two stories high, three quarters of a mile long, and fed by an endless caravan of dump trucks, is just part of a staggering round-the-clock operation along hundreds of miles of coastline to clear away the mangled mess of homes, cars and boats so the rebuilding can begin.
Three weeks in, it is an effort that has strained the resources of sanitation departments and landfill operators, and caused headaches and heartache for thousands of families in the sprawling disaster zone.
The lucky have only had to empty their basements of soggy belongings. Others have been forced to strip their flood-ravaged homes down to the studs and pile drywall, furniture, clothing and appliances on the sidewalk.
"We've seen people put virtually all their worldly possessions at the curb," said Mike Deery, a spokesman for the town of Hempstead, which includes several beach and bay hamlets on Long Island's South Shore. "We've gone down streets and picked up the entire contents of homes, and come back the next day and have it look like we haven't been there in months."
In the three weeks since the storm, New York City alone has removed an estimated 271,000 tons of wreckage from flooded neighborhoods. That doesn't include the downed limbs and trunks of some 26,000 damaged trees.
New Jersey shore towns have been adding to big piles of rubble just like the one at Jacob Riis. One of the biggest ones, in Long Branch, reaches nearly three stories into the sky from a vacant lot a block from the ocean.
As of Friday, auto insurance companies had reported storm damage to at least 52,000 vehicles, according to the National Insurance Crime Bureau. Many of those cars floated on the tide and were left smashed, silt-filled and strewn across sidewalks and yards.
In Long Beach, N.Y., a barrier island city of 33,000 people that was completely inundated by the storm surge, public works crews worked 16-hour shifts to scoop up hundreds of thousands of cubic yards of sand that had buried city streets. The mountain of silt they have created now stands five stories high.
A powerful mechanism has been at work to make it happen: In New York, the city's regular army of 6,000 sanitation workers has been supplemented by battalions of private contractors, hired under a $92 million FEMA contract administered by the Army Corps of Engineers.
Garbage barge terminals on Staten Island that were last used to remove debris from the World Trade Center after 9/11 have been pressed into service again, this time carrying Sandy's wreckage up the Hudson River, toward a landfill outside Seneca Falls.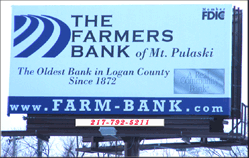 Rubble has also been moving by truck to landfills in Pennsylvania, some of which have been stretched to the limit.
"You are trying to drive material through a funnel that isn't quite wide enough to accept it," said John Hambrose, a spokesman for industry giant Waste Management. He said the company has had to boost staffing and bring in 65 additional trucks and equipment from as far away as Florida and Wisconsin to handle the rubble headed for its landfills in Pennsylvania.
The task of clearing the streets has had its share of missteps.
In the devastated beach town of Seaside Heights, N.J., famous as the location for MTV's "Jersey Shore," there was outrage after officials asked a towing company to clear the streets of flooded cars.
Numerous residents complained that the company also hauled away undamaged vehicles from private property. Some owners were told they would have to pay as much as $900 to retrieve their vehicles.
Prosecutors in Ocean County, N.J., said they are investigating. An attorney for the company, APK Towing, blamed the episode on "messed-up" communication in the chaotic days after the storm.