Dale Andrew Hayden was driving a flatbed truck that investigators say edged across a railroad crossing despite warning signals of a fast approaching train, Hayden's attorney, Hal Brockett said.
"Words can't express the sorrow and remorse for the people who got hurt and killed," Brockett said in an interview.
The revelation of who the driver was came as the National Transportation Safety Board conducted a sight distance test at the crash site. A train and a truck similar to those involved in the accident were driven across the site at various intervals, and the railroad crossing was activated.
Four veterans were killed in the collision in Midland on Thursday. Sixteen people were injured.
Investigators say the float began crossing the train tracks even though warning bells were sounding and the crossing lights were flashing. A Union Pacific train traveling at more than 60 mph ran into the truck as the occupants scrambled to jump to safety.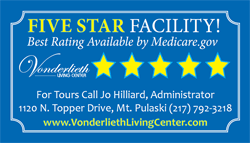 Hayden, who has a military career spanning more than three decades, now works as a truck driver for Smith Industries, an oilfield services company. Brockett said the company placed Hayden on medical leave.
Hayden is "kind of catatonic" and not ready to be interviewed, Brockett said. "He's just very much in shock."
Doug Fletcher, a Dallas attorney representing Smith Industries, said Hayden is an Army reservist who has been driving for the company for two years and may have driven in the parade before.
Hayden is undergoing "professional counseling," Fletcher said. "He is beyond distraught."
Fletcher said the company is taking steps to protect the driver after he received "some hate emails."
No one responded to a knock on the door at a mobile home listed as Hayden's residence Tuesday.
At the NTSB sight distance test, a train pulling 10 cars rolled through the intersection, then was backed up about a half-mile and driven right to the threshold of the crossing. The train wasn't traveling at the same speed as the one that crashed Thursday. The same type of simulation was undertaken with the truck. NTSB investigators in yellow vests took photos.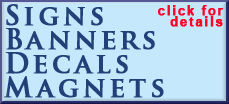 Reporters watched from a parking lot that still has the painted outlines of where bodies were thrown from the parade float.
Midland police also are investigating the crash, but it's not clear what, if any, criminal charges will be filed.
"I really can't speculate as to what any charges might be," said the county's district attorney, Teresa Clingman, because the police "investigation is not complete."