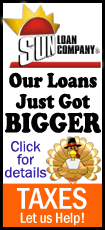 They seemed determined to reach their goal -- even excited about the prospects of being terrorists -- and weren't dissuaded when at least one of them suspected someone might be following them.
The men were unaware that one of their cohorts was an FBI informant who recorded conversations that helped thwart the plot by what authorities called a valid, homegrown extremist network.
"The main lesson learned is: Don't underestimate these groups," said FBI Special Agent David Bowdich. "This is a very serious case. I think ultimately the outcome was a success."
The arrests are the latest in a series of cases where U.S. residents were targeted to become terrorists. Last month, a Minneapolis man was convicted of helping send young men to Somalia to join the al-Qaida-linked terrorist group al-Shabab.
Among those arrested last week were 34-year-old American Sohiel Omar Kabir, who was captured over the weekend in Afghanistan, Ralph Deleon, Miguel Alejandro Santana Vidriales and Arifeen David Gojali. All four men are facing charges of providing material support to terrorists, which can carry a maximum 15-year prison sentence.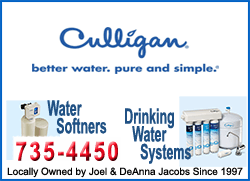 Authorities said the men had bought tickets for a plane bound for Istanbul this past Sunday after Kabir, in video calls from Afghanistan, told the trio he would arrange their meetings with terrorists.
In a 77-page affidavit, federal investigators laid out their case against the men who made preparations by simulating combat with paintball rifles, wiping their Facebook profiles of any Islamic references and concocting cover stories.
While authorities don't believe there were any plans for an attack in the U.S., Deleon and Santana told the informant they would consider American jihad, according to the court documents unsealed in federal court Monday.
Authorities wouldn't say how the investigation began, but they tracked Kabir's travels last year and flagged violent extremist messages posted online by Santana. Covert FBI agents had conversations with Santana online where he expressed his support of jihad and desire to join al-Qaida, authorities said.
Federal investigators said Kabir met Deleon, 23, and Santana, 21, at a hookah bar and introduced them to the radical Islamist doctrine of the U.S.-born extremist cleric Anwar al-Awlaki, who was killed last year in an American airstrike in Yemen.
Kabir, a naturalized U.S. citizen from Afghanistan, served in the Air Force from 2000 to 2001. He was administratively separated for unknown reasons and was given an honorable discharge but not for reasons of misconduct, the military said.
Stateside, Deleon and Santana were eager about the prospects of being terrorists. When asked by the FBI informant if both men had thought about how it would feel to kill someone, Santana responded, "The more I think about it, the more it excites me."
Santana, who claimed he went to Mexico to learn how to shoot different kinds of guns and how to make explosives, wanted to be a sniper. Deleon said he hoped he could be on the front lines or use C-4, an explosive, in an attack.
Gojali, 21, a U.S. citizen, was recruited in late September and he said he would be willing to kill, court documents state.