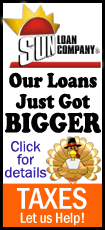 Clinton will meet with Egypt's President Mohammed Morsi on Wednesday to piece together a deal to end Israel's weeklong offensive in the Gaza Strip, which has killed more than 130 Palestinians. Militant rocket fire into Israel has killed five Israelis.
Clinton said the U.S. "strongly condemns" the bus bombing, calling it a "terrorist attack."
The cease-fire efforts come with thousands of Israeli troops massed on the Gaza border, awaiting a possible order to invade. Clinton met with the Israeli prime minister and the Palestinian president before heading to Cairo.