Now, Mochalov has found a new life as a crusading journalist investigating corruption in his native region, fueled by tips from disgruntled businessmen and government workers. Undeterred by a system where the law is selectively used to protect the powerful and crack down on critics, Mochalov has quickly earned cult status -- not to mention the ire of countless local officials -- throughout the small province of Chuvashia.
Roughly once a month, he publishes a free newspaper called Vzyatka, or The Bribe, which rails against what it calls "Chuvash kingpins" who steal from the province's budget. Headlines include "The Governor of Chuvashia's Family Business" and "If Nobody's Been Found Guilty, That Means They're Already In Power." The paper has proved so popular that with a print run of 20,000 he has trouble meeting demand.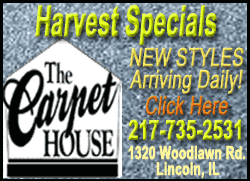 Frustration with corrupt officials has skyrocketed under President Putin's rule. Twenty-nine percent of Russians believe that civil servants only care about using public funds to enrich themselves, a more than nine-fold increase since Putin took power in 2000, according to the Levada Center, an independent polling agency.
Corruption was a key motivation behind the unprecedented series of mass protests against Putin in Moscow last winter and spring, and remains a key rallying point for the opposition. Recently, the Kremlin has attempted to siphon off popular anger by launching a major crackdown on corruption, which has cost several high-level officials their jobs.
In Chuvashia, a sleepy rural region about 650 kilometers (400 miles) east of Moscow best known for its felt boots, Mochalov devotes all his energy to campaigning against local corruption. That makes him unusual in Russia, especially in the provinces, where few journalists seriously investigate officials and those who do frequently face violent reprisal.
Chuvashia is one of the three most corrupt regions in Russia, according to the country's top investigative agency, but few cases make it to court. Officials in Chuvashia did not immediately respond to requests for comment on this story.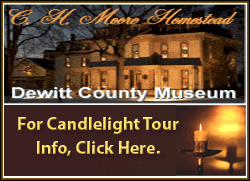 "If they brought charges based on my investigations, they'd have to arrest the entire provincial government," said Mochalov, as what remained of his abandoned hog barn's roof crumbled around him.
What started as an attempt to end the legal struggles over his farm has become an all-consuming mission. The newspaper's high costs -- each print run costs 100,000 rubles ($3,150) -- have essentially forced Mochalov to give up his farm: He sold all his livestock and equipment years ago, and rents out some of the buildings to local services like banks and post offices.
The rest lack heat and electricity, if they are still standing at all. One barn is filled with rotting bales of hay; a corrugated iron shed next to it has nearly collapsed.
The change was a dramatic one for Mochalov, who left school at 16 and now at age 38 sports the thickly callused hands and yellow gap-toothed grin of the provincial farmer. He once employed 150 workers from 11 surrounding villages and ran a thriving concern trading in pigs, cows, sheep, and horses.
But seven years ago, Mochalov says, he failed to pay a policeman a bribe in full. Shortly afterward, men burst into his office with armed guards and presented tax papers supposedly showing that Mochalov had sold them the farm. When he filed a legal appeal, prosecutors filed charges against him instead, accusing him of having obtained credit illegally to buy the farm.
After spending eight months in jail awaiting trial, Mochalov was released on time served and later succeeded in restoring his legal ownership. By then, however, the farm had already fallen into disrepair.
Mochalov set about trying to bring the raiders to justice. First he tried the legal route, but to no avail. Appeals to Putin and the government also produced nothing. Then he staged protests, including the 2007 Kremlin fire stunt, which caused little physical harm aside from a few scars on his hands. The disused barn where he stores newspapers is full of banners left over from demonstrations imploring pro-Kremlin political parties to "help us fight corruption."
He put his faith in Dmitry Medvedev, who served as president from 2004 to 2008 when Putin had to step aside because of term limits -- but was soon disappointed.