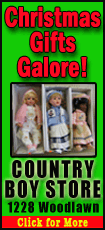 Mohammed Ajmal Kasab, a Pakistani citizen, was hung in secrecy at a jail in Pune, a city near Mumbai, after Indian President Pranab Mukherjee rejected his plea for clemency.
News of the execution was widely cheered in India, with political parties organizing public celebrations and some people setting off firecrackers. But for those more deeply touched by the events of 26/11, as the attack is known here, the hanging offered only a partial catharsis.
"This is an incomplete justice as the masterminds and main handlers of 26/11 are still absconding," said Kavita Karkare, the widow of Hemant Karkare, the chief of Mumbai's anti-terrorism squad who was killed while pursuing Kasab. "They should also be hanged."
Indian officials accuse Pakistan's intelligence agency of working with the militant group Lashkar-e-Taiba to plan the attack -- an allegation Islamabad denies. India and Pakistan, which have fought three wars since they were carved out of British India in 1947, suspended peace talks after the Mumbai attack.
Since 2011, the two countries have rekindled the peace talks, taken steps to bolster trade and signed a visa agreement to make cross-border travel easier, but New Delhi's frustration with Pakistan's failure to bring those responsible for the attack to justice has complicated efforts to mend relations.
The attacks were also a major embarrassment for India's security establishment, which failed to stop a small group of gunmen who entered Mumbai on a dinghy from running roughshod over the police and elite security forces for three days.
Indian authorities faced public pressure to execute Kasab quickly, and the government fast-tracked the appeal and execution process, which often can take years or even decades.
Union Home Minister Sushil Kumar Shinde said the ministry sent Kasab's mercy plea to Mukherjee on Oct. 16 and he rejected it on Nov. 5.
Indian Foreign Minister Salman Khurshid said the government had attempted to inform Pakistani officials of the impending execution, but a fax sent to Pakistan's foreign office went unanswered. He said the government had also informed Kasab's next of kin.
Indian officials said Kasab was buried at Yerwada Central Jail, where he was executed. Some of India's most famous freedom fighters including Mohandas Gandhi served time there.
News of the execution provoked little immediate comment in Pakistan. Pakistan foreign office spokesman Moazzam Ali Khan said Kasab's family had not approached authorities about bringing his body home.
"We will look into this matter if the family of Ajmal Kasab contacts us to bring his body back, but so far they have not contacted us," he said.