It wasn't easy. Even in a Buddhist monastery in Thailand, Obama could not escape the budget woes waiting for him back home. And his historic visit to Myanmar was all but drowned out by the rocket fire and missile strikes between Israel and Gaza. He went half a world away to promote U.S.-style democracy but couldn't leave his troubles behind.
Even as Obama traipsed in stocking feet through a temple in the heart of Bangkok, a monk wished him luck negotiating the deficit-reduction challenge awaiting him in Washington. And the bloodshed in the Middle East, exploding as he toured Southeast Asia for three days, illustrated the limits of U.S. foreign policy even as he tried to display its influence and reach.
But he came away from his trip to this corner of the world -- a place once defined by a cloistered and shunned nation like Myanmar or by Khmer Rouge "killing fields" or by Chinese power -with at least the hope that the example of U.S. democracy can effect change and strengthen America's hand.
He made his case clearly during a Bangkok news conference:
"It's worked for us for over 200 years now, and I think it's going to work for Thailand and it's going to work for this entire region," he said. "And the alternative, I think, is a false hope that, over time, I think erodes and collapses under the weight of people whose aspirations are not being met."
Establishing a bigger, more influential presence in the Asia-Pacific region has long been an Obama objective, a goal driven by 21st century geopolitical considerations and by the Hawaiian-born president's own self-identity as the first Pacific president.
Just by making the trip -- and by making it his first after his re-election -- Obama made a point about the importance the U.S. attaches to the region.
He was greeted by large crowds chanting his name in Thailand and in Myanmar, a country less than two years removed from a repressive military dictatorship where such assemblies were long forbidden. The English-language Myanmar Times newspaper heralded the arrival of "O-Burma" on its front page, while Thai newspapers praised his apparent interest in the native brand of Buddhism following his monastery visit.
The reception was more muted in neighboring Cambodia, a staunch ally of China that pointedly displayed a sign at the presidential palace welcoming Chinese premier Wen Jiabao but nothing for Obama. Still, there was a message for Asia in Obama's mere presence. The president was attending an annual summit of Southeast Asian leaders in Phnom Penh, yet another indication of U.S. intentions to pay a bigger role in the region.
The trip marked the first time a U.S. president had visited Myanmar and Cambodia.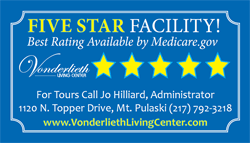 For decades, Myanmar, despite its alluring pagodas and verdant countryside, was an international outcast with a repressive military junta accused of gross human rights abuses. But last year it began to shift toward democracy, and Obama went there to welcome the change and encourage more.
His motorcade sped to the lakeside home of opposition leader Aung San Suu Kyi, the Nobel Peace Prize winner who spent the better part of 20 years under house arrest. He embraced her and praised her as an "icon of democracy."
Obama's aides hoped that image would dominate back in the United States, but news events and coverage didn't go quite as planned. Hostilities in Israel and Gaza overshadowed the president's trip. He spent every day monitoring developments. Monday night he was on the phone until 2:30 from Phnom Penh, calling Israeli Prime Minister Benjamin Netanyahu once and Egyptian President Mohammed Morsi twice.