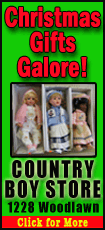 The Division III guard shattered the NCAA scoring record with 138 points, hoisting a mind-boggling 108 attempts -- or one shot every 20 seconds -- in eclipsing the previous record by 25 points.
Taylor made 27 of 71 3-point attempts, was 52 of 108 overall from the field and added seven free throws on 10 attempts while playing 36 minutes in Grinnell's 179-104 victory over Faith Baptist Bible on Tuesday night in Grinnell, Iowa.
"That's crazy, man. I don't care what level you're at. Scoring 138 points is pretty insane," the Lakers' superstar said after Los Angeles' victory over the Nets.
Even Taylor was having a hard time processing his feat.
"I don't think reality has set in yet," said the 5-foot-10, 170-pound sophomore from Black River Falls, Wis.
That's partly because Taylor was coming off a poor shooting weekend and started Tuesday's night game off slow -- at least according to his standards. His coaches figured the best way to get him on track was for him to keep chucking, so that's what Taylor did.
"Maybe my cold shooting from the weekend was affecting me," Taylor said. "But then they started to drop."
Taylor had 58 points at halftime.
Then he got hot.
Taylor was 32 of 58 from the field -- including 18 3s -- in the final 20 minutes and averaged an astonishing four points a minute in the second half.
"It felt like anything I tossed up was going in," Taylor said.
Bryant, who has a shoe that bears his Black Mamba nickname, has a theory.
"He must have been wearing the Mambas, man. Only Mambas have no conscience to shoot the ball that much," said Bryant, who has an 81-point game, second-best in NBA history, on his resume.