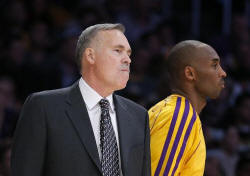 COLUMN
New coach, but Lakers still Kobe's team
By AP's Jim Litke
Send a link to a friend
[November 21, 2012] SAN JUAN, Puerto Rico (AP) -- Right after Kobe Bryant made every one of his first five shots, you knew the Lakers weren't going to let new coach Mike D'Antoni lose his debut.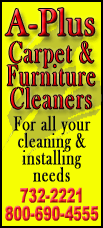 As it turned out, just enough good things happened after that to produce Tuesday night's 95-90 win over the visiting Brooklyn Nets. The Lakers shot the ball well enough from the floor for most of the game, but managed all of three baskets in the final period, and didn't get the first until 4:33 remained. They weren't much better beyond the 3-point arc for most of the game and (6 of 21) and the free-throw shooting was a disaster (19 of 37), owing mostly to Dwight Howard's miserable 7-of-19 performance. Once the Nets figured out the Lakers' new big man was having even more problems than his career free-throw 60-percent mark would suggest, they began fouling him every time his teammates crossed half court with the ball.
"I don't know who's in charge of free throw shooting. Wait until I find out," D'Antoni joked afterward. "It happens some nights. ... They started hacking Dwight and he made one of two (free throws) a couple of times, so that's one point per possession. That's pretty good basketball, especially down the stretch. So it's fine. If they want to do that, that's great. I got no problem."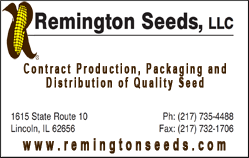 On the contrary. The Lakers looked a lot like they did through both the 1-4 start that got his predecessor, Mike Brown, fired, and the 4-1 run under interim coach Bernie Bickerstaff in between. The games always come down to how invested Bryant is, and on this night at least, that was plenty. Often drawing double-teams, but stubbornly shooting anyway, he scored six of his 25 points in the final period, including four free throws in the final 17 seconds.
Asked to describe what's been a brief but eventful season so far, Bryant replied, "I would say it's been weird, but in Los Angeles, there's no such thing. If you've ever been down to Venice Beach, you know what I'm talking about.
"It's unfortunate every time you see a coach lose his job," he added, turning serious for a moment. "It's always tough."
D'Antoni has never been in charge of a team this good, and things could get tough for him in a hurry if the Lakers don't start winning consistently and banking style points in the bargain. His recent knee surgery kept him off the sideline until now, but he's run a couple of practices already and the ball movement and offensive flow usually associated with D'Antoni-coached teams was not much in evidence Tuesday. Howard got his points and rebounds -- 23 and 15, respectively -- and both Pau Gasol and World Metta Peace contributed 17 points. But Los Angeles got clobbered in fast-break points and routinely settled for long- and mid-range jump shots. What saved them was a surprisingly strong defensive effort, especially from the bench players starting the fourth quarter, and the Nets' cold-shooting stretch at the end, missing five of their last six.