The USGA and R&A are close to announcing their position on long putters that are anchored to the body. That they have pledged to make an announcement by the end of the year has most believing a ban is imminent.
If that's the case, the guy who started it all thinks that would be a shame.
"Everybody is looking to improve their game," Azinger said in an interview last week. "That technique is good for some, and it didn't work for others."
What befuddles him is the advancements in equipment over the last 20 years, particularly with golf clubs. He referred specifically to the Great Big Bertha driver, which at the time looked enormous and had a big sweet spot. Azinger was only partially joking when he said that club now looks like a 4-wood.
"It's OK for manufacturers to figure out game improvement," Azinger said. "But if a player figures it out, we're going to ban it?"
For the former PGA champion, it was more of a fluke.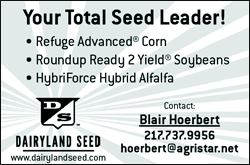 He was putting poorly when he went into the pro shop while at home in Florida in late 1999, grabbing putters of the rack when he came across a long putter that is anchored to the chest. Only this one belonged to someone much shorter than Azinger.
"I grabbed it, was lining it up perfect and stuck it into my belly because of the length," Azinger said. "I hit it all over the pro shop and made everything, and then walked outside and made everything."
Azinger checked to make sure it was legal, and he was on his way. At the mixed-team event, he says he made 13 birdies and an eagle in two days of fourballs with Se Ri Pak as his partner. Alas, they lost in a playoff to John Daly and Laura Davies. Azinger took his belly putter to Hawaii and won the Sony Open by seven shots.
But here's the other side to this magical belly putter -- he never won again. And he was quick to point out that while three of the last five major champions had a belly putter, it took 11 years before someone (Keegan Bradley) won a major.
"Then all of a sudden it's being looked at because some guys have success doing it," Azinger said. "You don't see guys shooting 57, 58, 59 with the belly putter. ... It can help you -- there's no two ways about it. But it's not helping everybody."
In a subsequent text message, Azinger again suggested that the USGA and R&A were concerned about the wrong piece of equipment.
"The belly putter doesn't guarantee you'll putt better," he said. "But today's drivers will guarantee you'll hit the ball farther."
___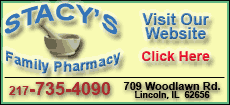 WORKING FOR A LIVING: Inbee Park won the LPGA Tour money list and was the only player to crack $2 million. The LPGA had 11 players earn at least $1 million, up from eight players a year ago. But it's a different story toward the bottom.
The top 90 keep their cards, and the final spot went to Jee Young Lee, who earned $68,650. Compare that with Kevin Chappell, who got the last spot on the PGA Tour at No. 125 on the money list with $647,510. Tougher still is that the LPGA has a number of limited-field events, particularly late in the year in Asia, that only takes the top players.
It's enough to make Cristie Kerr preach about the LPGA Tour not being the glamor life for everyone.
"It's hard for a lot of these girls. It really is," Kerr said. "If you're not one of the top players ... unless you're finishing in the top 20, it's really hard to make money. Expenses are high and purses aren't what they are on the PGA Tour. Somebody barely making the cut is losing money every week unless you stay in free housing and can get a free car. It's an expensive life."
Is there much incentive for women to chase their dreams on the LPGA Tour? Kerr isn't so sure.
"I love to win. I love to compete. And I'm good at it. I'm fortunate," Kerr said. "If you're 70th or 80th on the money list, it's not very motivating."
___