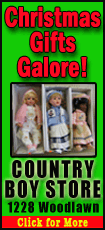 But if sports is a microcosm of society -- and it is -- then there's a lot of good going on, too. And, as we celebrate Thanksgiving, here are some things to be thankful for this year that have nothing to do with wins and losses, the World Series or the Super Bowl:
A COACH'S FIGHT: Circumstances. That's what Indianapolis Colts coach Chuck Pagano called his health problems when he came in the locker room after a win against Miami a few weeks ago and addressed his team for the first time since unexpectedly being hospitalized just as his first season as head coach was beginning. The circumstances are that Pagano has leukemia, an insidious disease that's difficult to beat no matter how hard you fight. In an moving speech that you have to watch to fully appreciate, Pagano vowed to dance at the weddings of both his daughters and to host more than one Super Bowl trophy before he's done fighting. "It's already beat. It's already beat," Pagano told his team.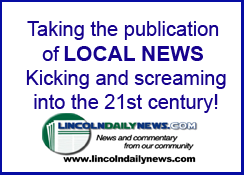 DRUG BUSTERS: It would have been easy for Travis Tygart and his investigators at the U.S. Anti-Doping Agency to simply give up on nailing Lance Armstrong. Federal prosecutors already had, and if they couldn't build a case against Armstrong, hard to imagine the doping agency doing any better. But Tygart pressed on, eventually building a case that tore apart the facade Armstrong had created, detailing a widespread and systematic doping scheme on a level not seen before in organized sports. Yes, he took down an American sports hero and damaged his charitable work, but Tygart also sent a message that a level playing field is important. Sports will be a cleaner and better place because of it.
BROOKLYN REBORN: No, the Dodgers aren't returning. Suddenly, though, Brooklyn is a sports town again, thanks to a new, $1 billion arena and a Russian billionaire who parked his basketball team there. The New York Islanders will also be moving there in 2015, assuming, of course, that the NHL lockout is resolved by then.
BRITISH INVASION: Bradley Wiggins became the first Briton to win the Tour de France, while Andy Murray became the first British man to claim a tennis major in 76 years when he won the U.S. Open. Perennial also-rans, the British had a spectacular sporting summer the country will never forget, including a London Olympics that surpassed expectations at every turn.
VIN SCULLY: He would be a national treasure, but the people of Los Angeles like to claim him as their own. For more than 60 years, Scully has broadcast the Dodgers, and his gift to the new Dodger owners was the announcement that he will come back for at least one more year at the age of 85, calling games as he always does, solo in the announcer's booth. In the interests of full disclosures, I was one of those kids in LA who went to sleep at night with a transistor radio underneath my pillow, growing up listening to Vinny.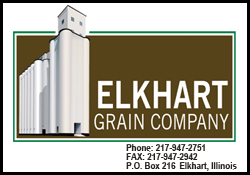 RORY TIME: For years, golf fans waited for a rival to the great Tiger Woods, only to be disappointed by every David Duval who came along. Rory McIlroy is the anti-Tiger, an accessible and grounded superstar from the town of Holywood in Northern Ireland who hits the ball incredible distances, all with an inner joy that Woods will never have. McIlroy has his own reason to be thankful, with tennis star Caroline Wozniacki as his constant companion.
BOXING: Even if you don't like the sport, you have to love the stories. Johnathon Banks learned everything he knew about boxing from Emanuel Steward, so much so that when Steward died a few weeks ago, Banks took over as trainer of heavyweight champion Wladimir Klitschko. He was in Klitschko's corner in Germany for his win over Mariusz Wach and then flew to Detroit for a memorial service for Steward. A few days later he was in Atlantic City, where he revived his own career with a shocking knockout win Saturday night over Seth Mitchell. That could put him in line for a title shot against, you guessed it, Klitschko, the man he trains. Only in boxing. "All I can think is how grateful I am for Emanuel Steward," Banks said.